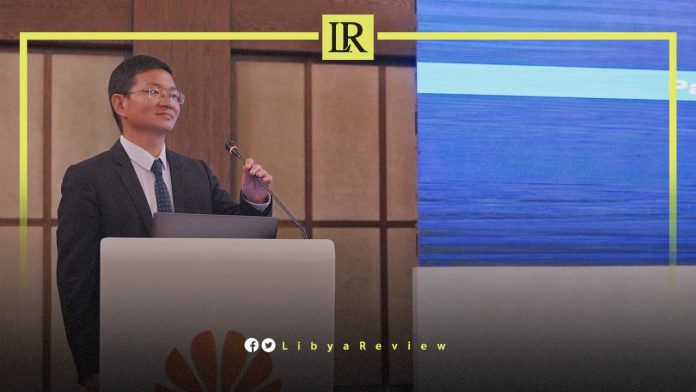 On Monday, the Chinese tech giant, Huawei Technologies organized a workshop entitled "Fixed Broadband 2022". The event came in partnership with the Libyan Post Telecommunications & Information Technology Company (LPTIC)
The workshop was attended by a member of the Board of Directors, Eng. Hussein Al-Taweelb, and the company's Director of Operations and Planning department, Eng. Khaled Al-Safrani. In addition to Huawei experts who are in charge of North Africa's Home Broadband services, and the Deputy Director of the Huawei branch in Libya.
The workshop addressed four main items:
1- The importance of the Fixed Broadband (FBB) technology in developing the infrastructure of telecommunication networks.
2- Providing a study of the Libyan market with regard to the possibility of implementing services through access networks (FTTx) using the latest modern technologies adopted by Huawei.
They also stressed the important role of private sector companies in developing such services for citizens.
3- Discussing the vision of the Libyan Telecommunications Holding Company, and companies specializing in FBB technology. In order to move towards a clear strategy that serves the telecommunications sector, and the infrastructure of the country.
4- Presenting Huawei's vision in implementing the LIPTIC's strategy, and achieving effective and successful ways toward digital transformation.
The event was also attended by representatives for Hatif Libya Co., Libya Telecom & Technology (LTT), Aljeel Aljadeed for Technology (AAT), Al Madar Al Jadid Company, Libyana Mobile Phone Company, and Libyan International Telecom Company (LITC).
Most foreign companies left Libya due to the deterioration of the security situation following the 2011 civil war.
Despite such problems, Chinese telecommunication companies continued to operate despite the numerous obstacles. This made them the only foreign companies operating in the country, in light of the political divisions and economic decline.