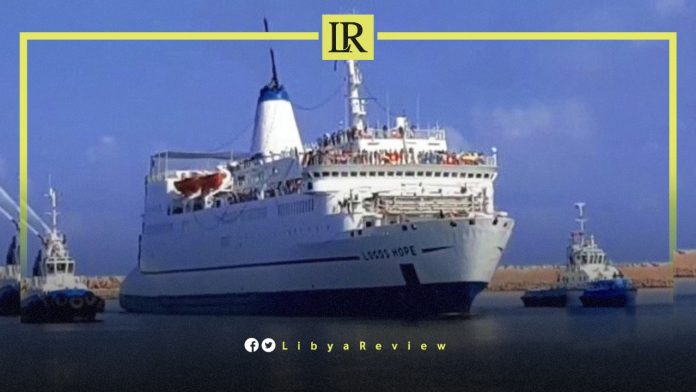 On Monday, the world's largest floating book fair, Logos Hope, docked at the Benghazi Port.
The fair will have over 5,000 book titles covering a wide range of subjects including science, sports, hobbies, cookery, arts, medicine, and languages, at affordable prices.
Minister of Culture, Mabrouka Toghy formed a committee to supervise the event, which will also feature cultural and artistic activities, in addition to a special program for children.
Since 1970, the organization has operated four ships, namely, Logos, Doulos, Logos II, and the current vessel, Logos Hope.
Operated by (Good Books for All), a nonprofit organization based in Germany, the vessel has visited more than 160 countries and received over 40 million visitors.
The ship carries over 400 international volunteers, and will head to the Shaab Port in Tripoli in one week.
Logos' initial voyage to Libya was in 2007, and then visited Benghazi in 2010.
Managing Director of Logos Hope, Randy Grede said that the fair will be a means to spread knowledge and hope.
"We are determined to bring knowledge, help, and hope to wherever we visit in this world. We have the largest floating book fair in the world. We have thousands of titles, there is something for everyone who visits the ship but we are way more than that. We are not just about books; we are really about building relationships", he said.
Volunteers will train a selected number of people on the effects of child and human trafficking.
All COVID-19 safety protocols will be enforced, and visitors must show proof of vaccination upon entry for persons 18 years and above.