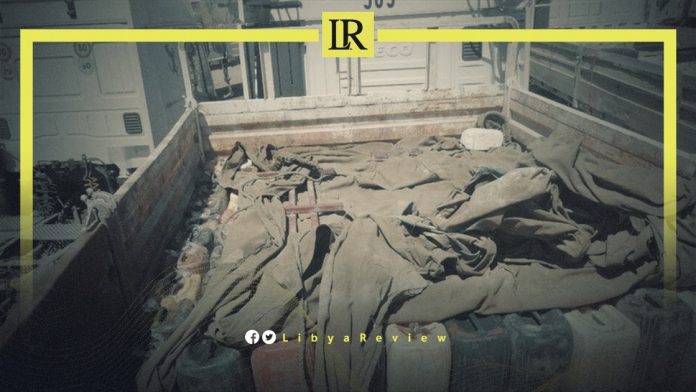 On Saturday, Libya's Criminal Investigation Agency announced that it had thwarted a fuel smuggling operation through the Ras Ajdir border crossing.
In a statement, the Agency said that 23 trucks loaded with 80,000 liters of fuel were seized. They were due to be smuggled out of the country by an organized smuggling network.
The operation was carried out by members of the Ras Ajdir border crossing office of the Criminal Investigation Agency. This took place after members of the investigation unit received information from reliable sources that this network was ready to carry out the smuggling inside trucks destined for Tunisia.
It also confirmed that all necessary legal measures were taken regarding those arrested. The seized trucks were referred to the Customs Guard Center at the crossing.
Fuel smuggling in Libya is costing the North African country more than $750 million dollars annually, the Chairman of the National Oil Company (NOC) claimed.
In April, Libya's Attorney General, Al-Siddiq Al-Sour said a tanker smuggling fuel was seized off the coast of Abu Kamash, northwest Libya. He added that the tanker was towed to the Shaab port in Tripoli.
The tanker was in the process of smuggling fuel, and the operation was carried out in coordination with the Libyan Coast Guard.
"Fuel smugglers and thieves have permeated not only the militias which control much of Libya, but also the fuel distribution companies which are supposed to bring cheap fuel to citizens," he said.
Smuggling networks have flourished amid the political turmoil and armed conflict that developed following Libya's 2011 uprising. Groups are often involved in multiple types of smuggling, making huge profits from illicit sales of fuel and the transfer of migrants toward Europe.