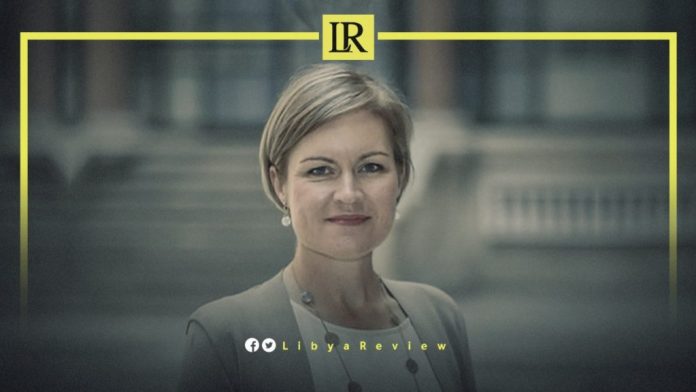 Member of the Libyan Parliament, Mohamed Al-Abani said that the statements of British Ambassador, Caroline Hurndall are "a violation of her diplomatic work." He noted that "members of the House exercise their legislative work through the Parliament, as it is the supreme legislative authority."
In press statements to Asharq Al-Awsat newspaper, Al-Abani explained that "when MP's speak outside the Parliament, this is considered their opinion."
Days ago, Imgheib called for the expulsion of the British Ambassador to Libya, Caroline Hurndall from the country.
"Britain's malicious intentions and dirty project in Libya were revealed by its Ambassador, when she stated that the United Kingdom had dealt with the Dbaiba government until this moment as the legitimate government," Imgheib said.
The MP stressed that this "was a blatant and frank interference in our internal affairs, and a clear disregard for the will of the Libyan people. Today, more than ever, the expulsion of the British Ambassador has become an individual duty, and a national duty that must be carried out with a popular movement."
Imgheib explained that Britain and "its sisters from the colonial countries do not recognize the decisions of the Libyan Parliament and consider themselves our guardians."
In December, a large number of Libyan journalists, politicians, and activists launched a hashtag campaign titled "#Expel_the_British_Ambassador_from_Libya" on Twitter. This was in response to the British Embassy's statement stating that it would continue to recognise the Government of National Unity (GNU), headed by Abdel-Hamid Dbaiba, and would not endorse the establishment of parallel governments or institutions.