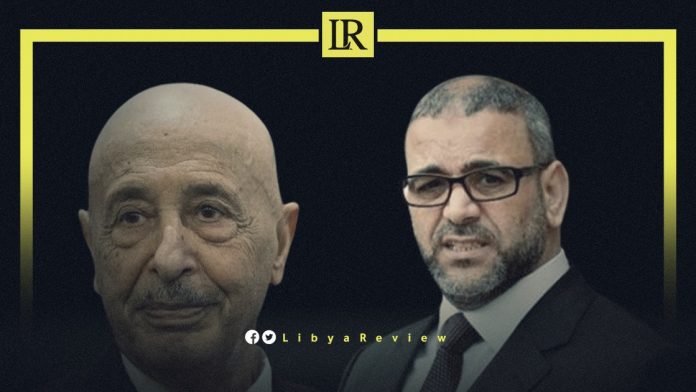 The Speaker of the Libyan Parliament, Ageela Saleh, and the Head of the High Council of State (HCS), Khaled Al-Mishri arrived in Cairo on Sunday.
According to the Al-Sharq news channel, the unannounced meeting aims to discuss alternatives regarding the Libyan government.
The meeting will discuss "ways to reach a full consensus on the controversial points related to the constitutional basis, necessary for holding elections in Libya." They will also "hold consultations on the elections law, and the new executive authority headed by Prime Minister Fathi Bashagha."
Saleh and Al-Mishri most recently met in Geneva, but failed to reach a solution regarding the constitutional basis for the elections.
On 10 February, the Libyan Parliament announced the unanimous appointment of Bashagha as the new Prime Minister. But rival PM Abdel-Hamid Dbaiba warned that the appointment of a new interim government could lead to war and chaos in the country. He renewed his pledge to only hand power over to an elected government.
Presidential and Parliamentary elections, originally set for December last year, were meant to cap a UN-led peace process following the end of the last major round of violence in 2020.
The vote never took place due to several contentious candidacies, and deep disagreements over the polls' legal basis between rival power centers in the east and west of the country.
Former UN Adviser, Stephanie Williams said the Geneva talks ended without making enough progress to move towards elections.