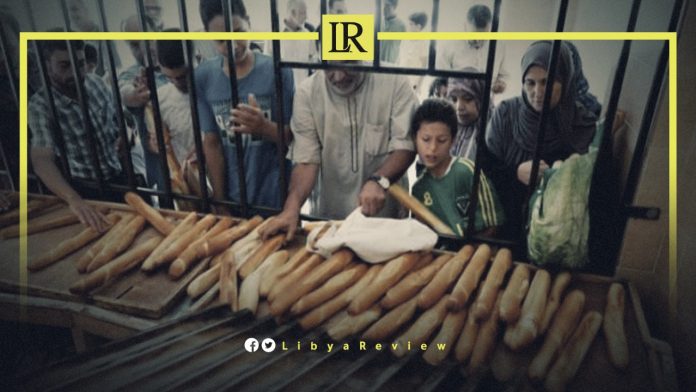 On Sunday, the Head of the Libyan Bakers Syndicate, Akhras Mohamed said that "Tripoli is facing an acute shortage of bread, after the Municipal Guard forced the closure of most bakeries and suspended workers."
In press statements, he explained that they had submitted a memorandum to the country's Attorney General, Al-Siddiq Al-Sour to "investigate the violations that marred the inspections of bakeries in Tripoli, and the recent rise in bread prices, which was announced by the Ministry of Economy."
"No evidence of Potassium Bromate was found in bread in Tripoli, and we are still waiting for the outcomes of the ongoing investigations," Mohamed noted. He also denied its presence in bakeries in the eastern region.
Notably, Al-Sour formed a special committee to investigate the presence of Potassium Bromate in varying proportions in samples of bread and flour.
On Friday, Omran Al-Qeeb, the Minister of Higher Education and Scientific Research issued a statement to Prime Minister Abdelhamid Al-Dbaiba regarding the Ministry's laboratories finding a carcinogenic substance in bread, and flour.
"We hope that you will take what you deem appropriate to preserve lives, as this substance threatens the lives of citizens," he said.
The report revealed the presence of potassium bromate used as a bread improver, in excess quantities, "to the point of carcinogenicity."
According to the report, the Libyan Advanced Center for Chemical Analysis found large amounts in local bread. The centres collected samples from different bakeries, and found an increase of "300-1,300 times the permissible limit."
The universities of Tripoli and Tobruk analyzed samples and found high concentrations in bread and flour as well.
The center, alongside the Tajoura Municipal Guard, collected eight samples and sent them to a laboratory in Tunisia. The result confirmed the presence of the substance in all samples, in excess proportions.
"The Inspection Office of the Ministry of Economy collected samples of flour from local mills, and the result was identical to what we reached," the report added.