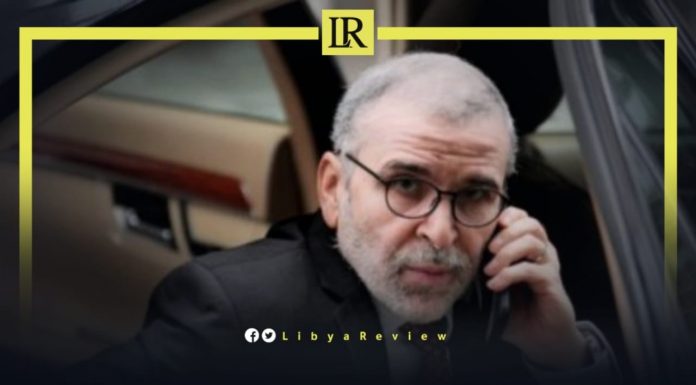 On Monday, Libya's Minister of Oil and Gas, Mohamed Aoun claimed that the former Chairman of the National Oil Corporation (NOC), Mustafa Sanalla "caused a financial loss for the state amounting to 10 billion and 900 million Libyan dinars."
In televised statements, Aoun confirmed that the "losses are due to the former NOC's chief failure to supply the revenues of foreign companies to the state treasury," explaining that removing Sanalla was not for political reasons.
He added that it will take about 10 years for Libya's oil production to reach 3 million barrels per day.
"We have 29 oil discoveries, and 12 gas discoveries, according to a study conducted by the Ministry of Oil and Gas," he said. He noted that one of the biggest problems facing the oil sector "is the reluctance of foreign companies to work inside Libya."
He pointed out that the government allocated a budget of LYD 34 billion, of which 6.4 billion dinars will be dedicated to settling previous commitments of the NOC.
Aoun stressed that discussing oil revenue management "is an attempt to influence the Libyan state from abroad."
"We addressed Sanalla to start oil and gas exploration operations in accordance with the Turkish agreement, but he did not respond," Aoun added.
He pointed out that the fuel crisis in southern Libya is due to security reasons, adding that they are considering the implementation of an agreement to secure fuel trucks from the Misrata oil storage facility to Sebha. The minister stressed that 1.2 million liters of fuel are allocated per day to the southern region.
In June, Prime Minister Abdel Hamid Dbaiba named a new Board of Directors for the NOC, headed by Bengdara. This replaced the previous board led by Mustafa Sanalla.
Last week, Bengdara announced that the company was aiming to raise oil production rates to 2 million barrels per day (bpd).
"This will be achieved in accordance with a 3-5 year medium-term plan, to increase crude oil production rates to two million barrels per day within available capabilities," he noted.
Bengadra stressed that "the current capabilities, in terms of reservoirs and reserves, will help to reach these rates," explaining that the country's crude oil production has surpassed 1.2 million bpd. He added that increasing oil production has been the main goal of the Board since taking office.