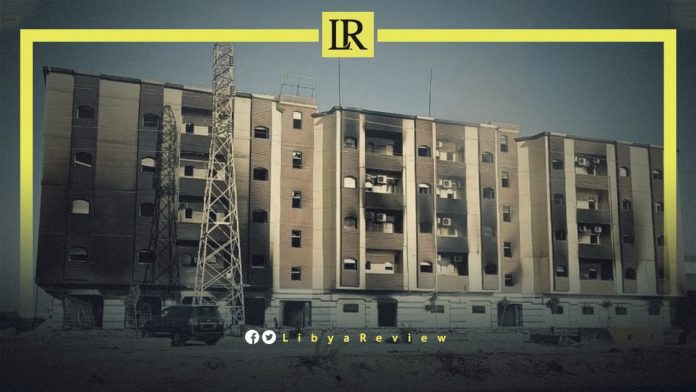 On Monday, the Libyan Parliament held its first session in the eastern city of Tobruk since its headquarters was set on fire by protesters.
The session was devoted to discussing ways to overcome the political impasse in the country, and reach a consensus over the constitutional track.
The session was headed by the First Deputy Speaker of Parliament, Fawzi Al-Nuwairi.
MP's discussed the recent fuel truck explosion in Bent Bayyah in the south, and the measures taken by the state in this regard. They also tackled the current political impasse, and ways to advance the political process. In addition to passing some draft laws, including the Investment Portfolios Law and the Unified Salary Law.
Notably, the Speaker of Libya's Parliament, Ageela Saleh and the Chairman of the High Council of State (HCS) Khaled Al-Mishri arrived in Cairo yesterday to discuss the Libyan crisis.
Unnamed sources reported that they will discuss "possible alternatives relating to the current situation in Libya", in which two rival governments are claiming legitimacy.
Last month, dozens of protesters stormed Libya's Parliament in Tobruk and set fire to part of the building.
There have been rallies in other Libyan cities against continuing power cuts, rising prices, and the political deadlock.
At least 14 people were killed and dozens injured earlier this month when a fuel truck exploded in southwestern Libya.
Despite the creation of a roadmap to bring Libya closer to much-needed elections, the country remains enmeshed in a volatile environment. This is fuelled by dire economic conditions, demonstrations, and clashes between armed militias.