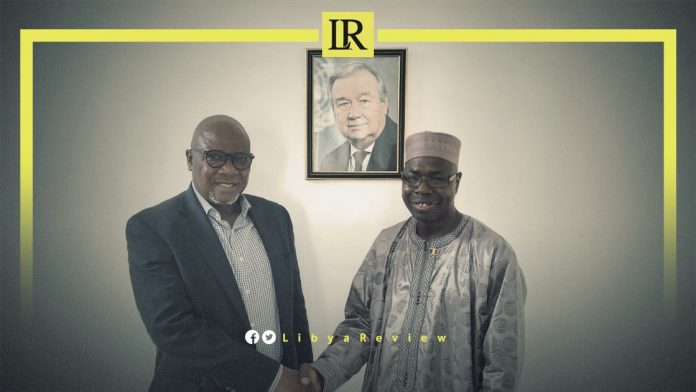 On Tuesday, the Acting Head of the UN Mission in Libya (UNSMIL), Raisedon Zenenga received Hamidou Keita, the Chargé d'Affaires of the Embassy of the Republic of Mali in Tripoli.
During the talks, they exchanged views on the recent political developments in Libya, stressing the "important role of regional partners in supporting the Libyan people in their quest for peace and stability."
Keita noted that terrorism in the Sahel region dated back to the Algerian Civil War (1991-2002). What made the region "the epicenter of terror in Africa" now, began with the overthrow of Muammar Gaddafi's regime in 2011.
Notably, twenty-two migrants from Mali, including three children died off the coast of Libya in July. This comes amid concerns that a hunger crisis arising from the war in Ukraine could stoke an increase in attempts to reach Europe.
According to the ISS institute, the Salvador pass area on the Algerian-Nigerian border with Libya is the most dangerous smuggling route. Vehicles are often loaded with weapons that are hidden under goods. More recently, it has been used by jihadists on their way between Northern Mali and Libya.
Southern Libyan border areas remain a region of endemic instability, wracked by communal conflict and rampant smuggling. The region has long existed on the periphery of Libya's politics, and international concern. Increasingly, the vacuum of governance in the south has drawn in political actors from northern Libya and outside states. Extremists seeking refuge in the south, and migrants being smuggled through the region directly impact the security of Libya, neighbouring states, and Europe.
The situation in southern Libya has drawn fighters from across the region, giving smugglers greater access to the ungoverned border between Niger and Libya. This has helped fuel the unprecedented flow of migrants to Europe in 2021.