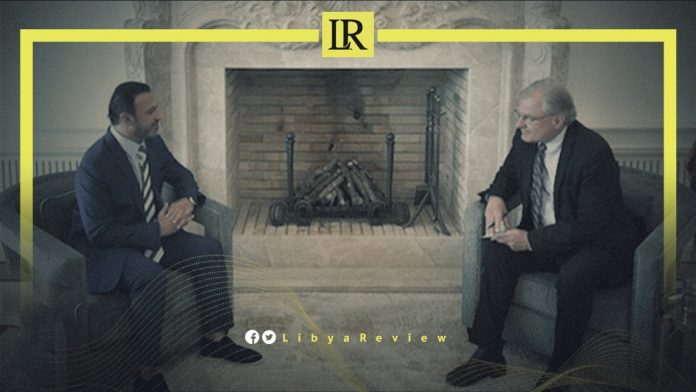 On Wednesday, the US Ambassador to Libya, Richard Norland held a meeting with the UAE Ambassador to Libya, Mohamed Ali Alshamsi to discuss the latest political developments in the country.
During the meeting, Norland praised the role of the UAE in stabilizing Libya. "In my meeting with UAE Ambassador to Libya Mohammed, I thanked him for the role the UAE is playing on the UN Security Council and in its engagements with key Libyan leaders to stabilize Libya," the US Embassy said in a tweet.
"We also discussed efforts to hold elections as soon as possible," it added.
Alshamsi stressed the need for all parties to respond to the Secretary-General's call to prioritize stability.
"All concerned parties should exercise restraint, and avoid taking any measures that may undermine the progress made in resolving the Libyan crisis," he noted.
In March, the UAE Ambassador to the United Nations, Lana Nusseibeh called on the Libyan parties to "focus on a comprehensive national reconciliation process, and engage in dialogue with stakeholders that do not exclude any segment of Libyan society."
"The primary goal must be to maintain the country's unity, safeguard Libyan interests, and protect its national institutions from partisan interests and disputes," she added
On 10 February, the Libyan Parliament announced the unanimous appointment of Fathi Bashagha as the new Prime Minister. Incumbent PM, Abdel-Hamid Dbaiba warned that the appointment of a new interim government could lead to war and chaos in the country. He renewed his pledge to only hand power over to an elected government.
Presidential and Parliamentary elections, originally set for December last year, were meant to cap a UN-led peace process following the end of the last major round of violence in 2020.
But the vote never took place due to several contentious candidacies and deep disagreements, over the polls' legal basis.