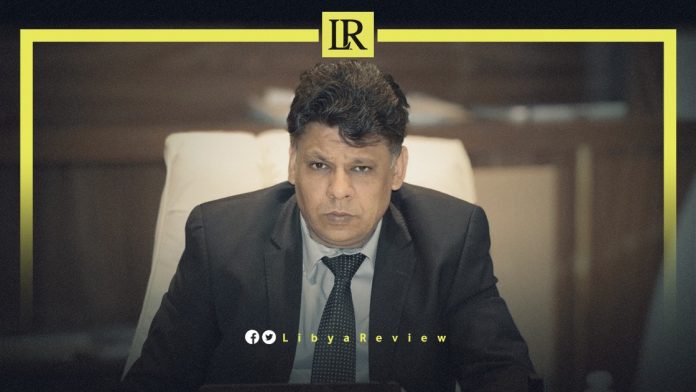 Libya's Attorney General, Al-Siddiq Al-Sour revealed the forgery of 88,819 ID numbers not recorded by the civil registry's system. He noted that the forged ID's were used by individuals to illegally receive salaries from the State.
During a press conference held in Tripoli on Wednesday, the Attorney General said the beneficiaries received over 208 million Libyan dinars illegally.
He noted that investigations into the civil registry's system began in 2017, and warned that "any person who commits violations will not escape punishment."
Al-Sour announced an investigation into the circumstances of granting 48,000 national ID numbers to non-Libyans. As well as the presence of nearly 64,000 national ID numbers in the national ID number system, that are not registered in the civil registry's system.
He said the Public Prosecution monitored 3,829 forged ballot cards for the 2021 elections. "We also monitored the presence of 15,000 forged electoral cards during the 2012 General National Congress elections," Al-Sour added.
The Attorney General confirmed that his office has monitored 23,000 beneficiaries of the Children's Allowance Grant, with a value of more than 7 million dinars in three months. He explained that the beneficiaries are also not registered in the Civil Registration system.
Moreover, Al-Sour revealed that 259 bodies were exhumed from 82 mass graves in the city of Tarhuna and its suburbs, southeast of the capital, Tripoli.
During a press conference on Wednesday, Al-Sour noted that 10 cases had been referred to the courts. He pointed out that charges of murder, torture, kidnapping, enforced disappearance, armed robbery and theft were brought against 20 defendants.
The long-awaited Libyan elections were supposed to be held on 24 December 2022. The High National Elections Commission (HNEC) said that a "force majeure" prevented it from organizing the elections, after political parties failed to reach an agreement.
The Parliament has withdrawn confidence from the Government of National Unity (GNU) led by Abdel-Hamid Dbaiba and appointed Fathi Bashagha to replace him. Dbaiba has since refused to cede power to his rival.
Al-Sayeh reiterated that they are technically ready to hold elections, as Libyan voters demand. He briefed the US Ambassador to Libya, Richard Norland that the only remaining obstacles are political in nature. The Ambassador stressed that there is no alternative to elections in resolving Libya's years of turmoil.