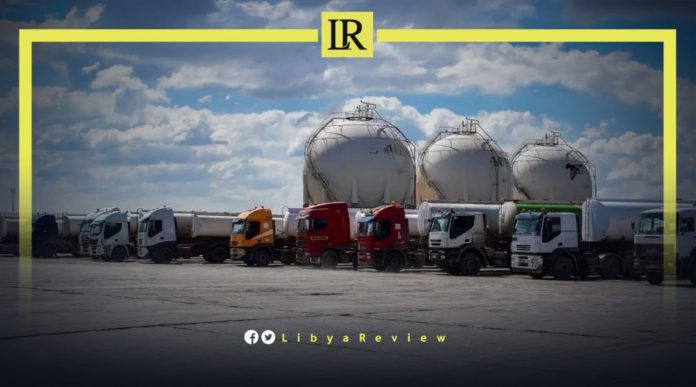 The Head of the Audit Bureau, Khaled Shakshak, called on the Chairman of the Board of Directors of the Brega Oil Marketing Company to take on a package of measures within its competence to prevent the phenomenon of fuel smuggling. He said that such a phenomenon has significant repercussions on the state budget.
In his letter, the Head of the Audit Bureau added that among these required measures is the implementation of a comprehensive electronic system to track the movement of supply, transportation and distribution and circulate it to all companies. He also stressed the need of taking deterrent measures against those who fail to comply with them.
The Audit Bureau also demanded the Brega Company not deal with distribution companies with divided boards of directors, as well as registered stations without engaging in the actual distribution activity.
Last April, the Commander of the European Union's (EU) operation, EUNAVFOR MED IRINI (commonly known as IRINI), Admiral Stefano Turchetto said that there is a study to make the measures to combat oil smuggling in Libya more decisive.
In an interview with the Italian news agency, Nova, Turchetto stressed, "in this particularly turbulent political phase in Libya, where two competing political parties are battling for power, the control of any illegal exports of crude oil becomes critical."
He added that the non-passage of its revenues via the National Oil Corporation (NOC) may fuel instability in Libya, leading to an increase in illegal human trafficking. This could also contribute to arms smuggling to opposition factions, threatening the fragile ceasefire in place.
He confirmed how important the current operation is, given the volatile state of Libyan politics.
Admiral Turchetto said that IRINI was not created to only bring stability to Libya and the Mediterranean, but to the wider Sahel and Sub-Saharan region. "Operation IRINI is currently one of the EU's most important tools in helping stabilise Libya. It is there to implement the resolution from the United Nations (EU) Security Council."