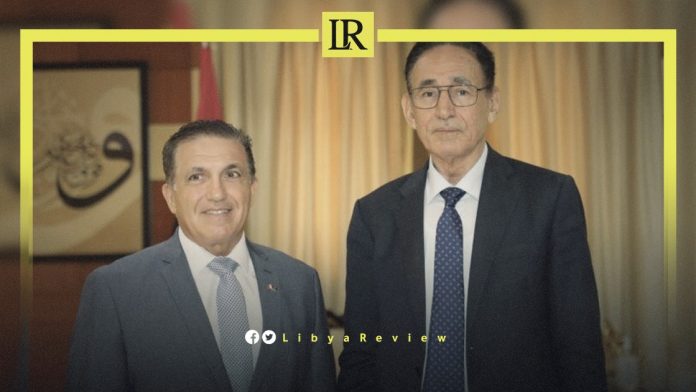 Libyan Minister of Economy and Trade, Mohamed Al-Hwaij urged the Maltese Ambassador to Libya, Charles Saliba to encourage Maltese companies to resume their stalled projects.
Al-Hwaij stressed the keenness of his ministry to provide the necessary facilities for Maltese companies, and to provide an appropriate work environment.
He also pointed to the need to enhance the role of businessmen and chambers of commerce by holding joint exhibitions. "These exhibitions will link business owners and investors in the two countries and form partnerships to support trade, industry, agriculture, and investment. As well as exchange experiences," the Ministry said in a statement on Monday.
Al-Hwaij affirmed the importance of the return of Maltese airlines to Libya. He also discussed the obstacles facing Maltese companies, and ways to address them.
In turn, Saliba expressed the desire of Maltese companies to resume their work in Libya
Their meeting was held in Tripoli, in the presence of the Director of the Department of Foreign Trade and International Cooperation, Ezzeldin Mosaddeq.
Last month, Malta's Embassy in Libya announced that it will start accepting visa applications in the city of Benghazi on 24 July.
This has been confirmed by Ambassador Saliba who stressed that applications will be processed by VFS Global, SchengenVisaInfo.com reports.
In April, the Maltese Consulate began accepting visa applications through VFS Global in Tripoli.
In addition, authorities in Malta also announced that the country opened its Consulate in Tripoli.
They also confirmed that besides tourism visas, medical, business, as well as education visas are also eligible.
Saliba stressed that the country would support Libya under the current circumstances.
"This was only possible by collective effort with the Consul of Malta, Mr. Sandro Magro, and the Ministry of Foreign and European Affairs," the Ambassador said.