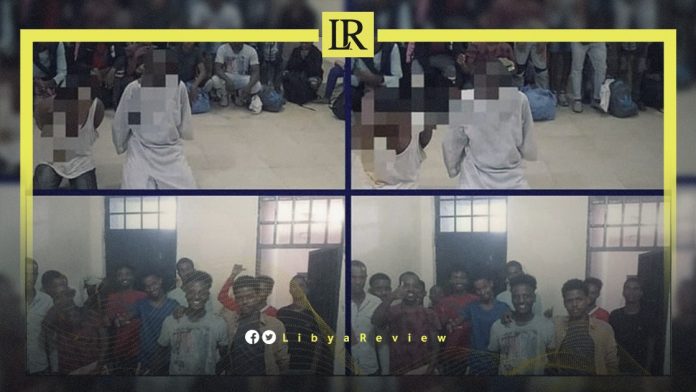 The Interior Ministry of the Libyan Parliament-designated government, stated it has raided a farm containing a secret prison holding migrants in the city of Kufra.
The ministry that police managed to free 20 Eritrean and Ethiopian migrants, including three women and children. It noted that three Sudanese criminals responsible for guarding the prison were also arrested.
The defendants were referred to the Public Prosecution to complete the legal procedures against them, the statement added.
Libya has in recent years emerged as a popular, but extremely dangerous route towards Europe for those fleeing poverty and conflict in Africa and the Middle East.
The country has been without a functioning government and fragmented for years between rival administrations in the east and west, each backed by armed groups and foreign states.
The IOM said on 23 August, that a total of 12,941 migrants, including 812 women and 462 minors, were returned to Libya after being rescued in 2022. It added that 306 deaths, and 712 missing were reported.
In 2021, a total of 32,425 migrants were rescued and returned to Libya, while 662 died and 891 others went missing off the country's coast, the IOM revealed.