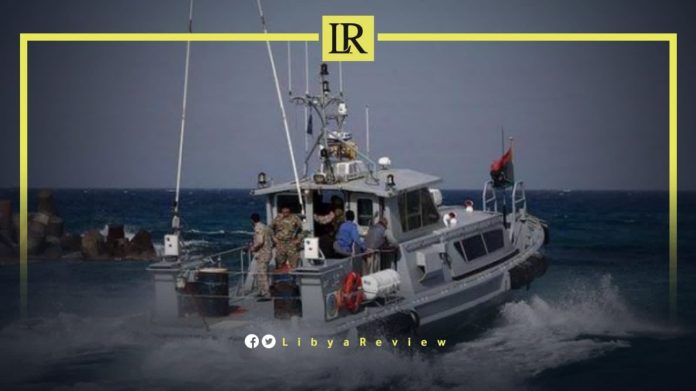 Agence France-Presse reported that Libya is not a "safe" country for the thousands of migrants and refugees who pass through it, en route to Europe. It noted that the European Union still financially supports the Libyan authorities to intercept migrants, and return them to Libyan soil.
According to AFP, Godwin risked everything for a better life in Europe, but he was detained and ransomed in Libya by EU-backed authorities accused of "extreme abuse" against captured migrants.
The 34-year-old Nigerian had paid €1,100 euros ($1,100) for a place on an overcrowded vessel from the Libyan port of Zawiya, heading for Italian shores via the world's deadliest migration route.
"It was night when I got on the boat, it was already dark. I didn't know (where we were going)," he said, giving only his first name. "I just wanted to go to Europe and have a good life."
Those hopes were dashed when a Libyan patrol boat approached. Godwin said he was so reluctant to avoid going back to Libya that he considered throwing himself into the sea.
He was detained and dragged back to Libya, where he was only released after his family paid a €550 euro ransom.
Earlier this month, Human Rights Watch said some 32,450 people had been intercepted by Libyan forces last year and "hauled back to arbitrary detention and abuse" in the war-ravaged country. European countries continue to turn a blind eye regarding these abuses.
HRW accused the EU's border agency, Frontex of using a drone to provide information that "facilitates interceptions and returns to Libya … (despite) overwhelming evidence of torture and exploitation of migrants and refugees."
It noted that refugees in the country are "tortured by European taxpayers' money, dehumanised and deprived in all forms," it said in a recent tweet.
In October, United Nations experts reported that acts of "murder, enslavement, torture, imprisonment (and) rape" against detained migrants in Libya "may amount to crimes against humanity."
The AFP report explained that none of this has stopped the European Union's funding, and collaboration with the Libyan Coast Guard.