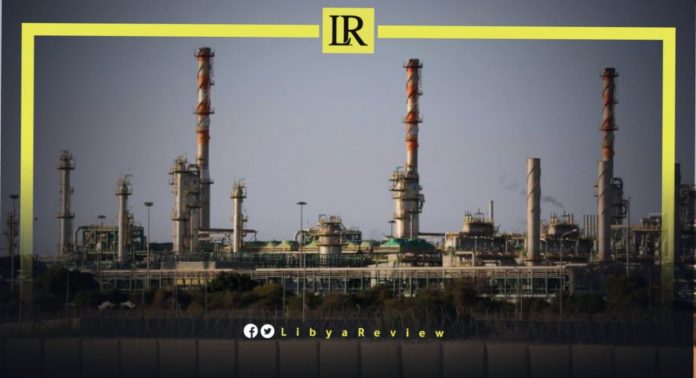 On Thursday, Libya's National Oil Corporation (NOC) announced that crude oil production rates have reached 1.223 million barrels.
In a statement, the corporation added that condensate production was recorded at 53,000 barrels during the past 24 hours.
The NOC confirmed that the total domestic consumption of natural gas amounted to one billion and 129 million cubic feet daily.
Consumption was distributed between 953 million cubic feet for the General Electricity Company (GECOL), 124 million cubic feet for the NOC, and 22 million cubic feet for the iron and steel complex and other small factories. Cement factories consumed 28 million cubic feet.
The NOC also announced that at least one worker died, and another was injured in an explosion that hit the Nitrogen Unit of Well A55 of the Zueitina Oil Company's Al-Intisar Field.
In a statement, the Corporation explained that the worker belonged to Al-Nisr Company, which was carrying out work on the A55 well.
The NOC added that "the fire was immediately put out and the well was well-secured, but unfortunately one of the contractor's workers died and another was transferred to the hospital in a stable condition."
It confirmed that its Chairman, Farhat Bengdara called for an independent Investigation into the causes of the incident. As well as for all security and safety measures to be taken, and for the procedures to transport and bury the deceased to also be taken.