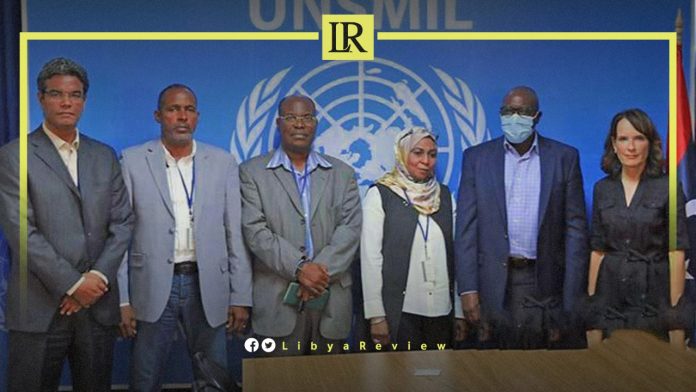 Acting Head of the United Nations Support Mission in Libya (UNSMIL), Raisedon Zenenga received a delegation from Southern Libya. The delegation briefed the mission on the region's concerns, including fair resource distribution, and political inclusion. Zenenga was joined by Resident and Humanitarian Coordinator, Georgette Gagnon
According to a thread published by UNSMIL on Twitter, the delegation expressed opposition to war and advocated for holding inclusive elections as soon as possible. Zenenga, echoed those sentiments, and described the UN's ongoing efforts to address these concerns, and encouraged delegates to continue advocating for change.
Gagnon reiterated the UN's commitment to "supporting people in the south through reconstruction, recovery, and sustainable development activities focused on improving access to basic services, human rights, and social cohesion."
On Thursday, Zenenga held a meeting with the High Council of State (HCS) President, Khaled Al-Mishri, and First Deputy Chairman, Naji Mukhtar. The HCS Rapporteur Belgasim Debraz was also present.
During the meeting, the two sides discussed the current efforts to resolve the political stalemate, and the escalating military build-up
Zenenga stressed that it is "critical for all sides to maintain calm, and defuse current tensions."
He assured Al-Mishri of the UN's strong support for the efforts he and Parliament Speaker, Ageela Saleh are making to sustain dialogue and finalize a constitutional framework for elections as soon as possible.