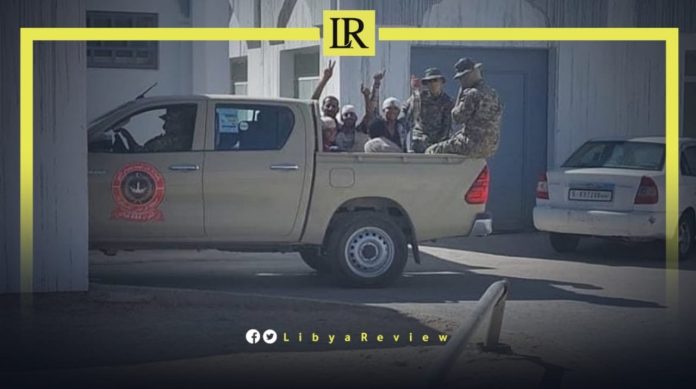 On Saturday, the elite Libyan military unit, known as the 444th Brigade announced that it had freed five Egyptian migrants held hostage in Bani Walid, western Libya.
"Our forces managed to release a number of hostages in Bani Walid. The military forces raided other human trafficker hideouts," the brigade said in a statement. It added that the hostages were subjected to torture and extortion, according to their testimonies.
"They will receive medical examinations and will get the necessary medical care," the statement added.
It also confirmed that legal measures were taken against the kidnappers, and are being referred to the competent authorities.
Notably, Libya ranked 20th among the insecure countries, according to the Numbeo Crime Index. The war-torn country was rated 62.00 in the crime index, a high rating.
Tripoli ranked 50th in the world, in the Crime Index classification for cities, and the second in the Arab world, with Damascus coming first. Tripoli received 64.27 degrees on the crime index, a high crime level.
The Crime Prevalence Index aims to assess the general level of crime in 135 countries around the world. The crime index is based on several criteria; such as murder, robbery, and rape.
The United Nations Support Mission in Libya (UNSMIL) said it has documented a number of cases of illegal arrests and detention, enforced disappearances, torture, and extrajudicial killings of civilians, officials, journalists, civil society members and human rights activists in Tripoli during the past year.
"Under international human rights law, no one may be arbitrarily arrested or detained. Torture, enforced disappearances, and extrajudicial killings are strictly prohibited, as are abductions and kidnappings," UNSMIL has said.