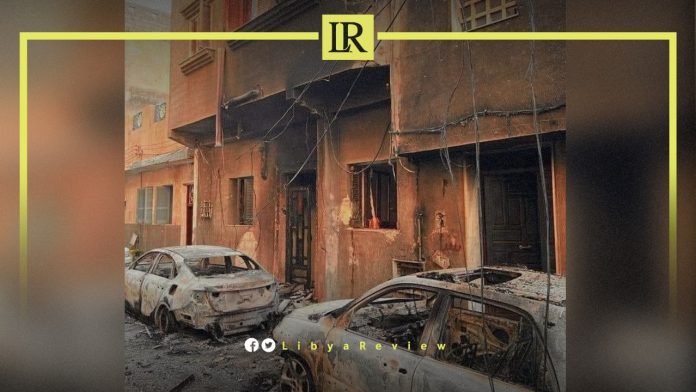 The Organisation of Islamic Cooperation (OIC) called on the Libyan parties to engage in dialogue to end the clashes taking place in Tripoli.
In a statement, the OIC, which is based in Jeddah, confirmed that it is following with great concern the security developments in Tripoli, which led to several deaths and injuries.
The OIC whose membership includes 57 Muslim countries, urged "in the face of these dangerous developments, all Libyan parties to stop violence, protect civilians and avoid escalation." It called for "calm, and resorting to dialogue to resolve differences at this delicate stage that Libya is going through to spare its people the scourge of violence and more risks."
The Organization stressed its keenness on Libya's security, stability, and safety of its people.
Notably, the Libyan Health Ministry reported that at least 23 were killed, and 140 were wounded during clashes between rival militias that broke out early Saturday.
Mustafa Baraka, a comedian known for his social media videos, was killed after being shot in the chest.
Fighting broke out in various districts of Tripoli between groups armed with both heavy and light weapons. Libya's two rival governments yet again vie for power in the oil-rich, but impoverished North African country.
Gunshots and explosions rang through the darkened streets of Tripoli, according to media reports.
The Tripoli Revolutionaries Brigade (TRB) affiliated with the commander Haitham Al-Tajouri clashed with the Stabilization Support Apparatus (SSA) affiliated with Abdel-Ghani Al-Kikli (Gheniwa).