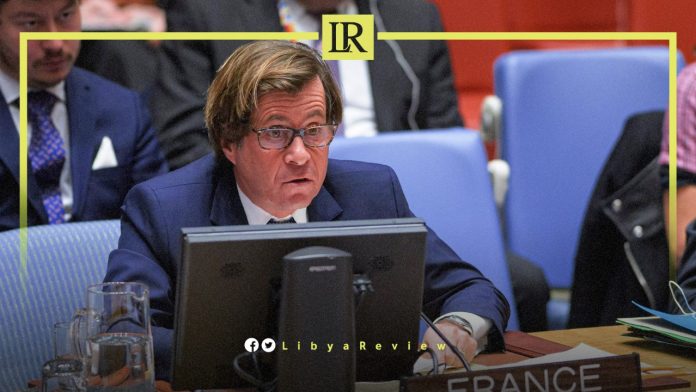 Permanent Representative of France to the United Nations, Nicolas de Rivière affirmed Paris' support for the appointment of the Senegalese diplomat, Abdoulaye Bathily as the new UN Envoy to Libya.
Asked whether Libyan Prime Minister, Abdel-Hamid Dbaiba's opposition to Bathily would pose a problem in trying to end the political crisis in Libya, de Rivière said: "I don't think so, no," according to the Washington Post.
De Rivière indicated that the leadership of the United Nations Support Mission in Libya (UNSMIL) over the past two years "has been chaotic. It is time for the United Nations to have someone to lead it and to take the lead in the negotiations on Libya."
He added that France fully supports appointing Bathily, who was the former United Nations Special Representative for Central Africa. "I think it will be accepted, the important thing now is to move to the next stage, and I believe that all parties in Libya will cooperate with him, and the sooner that is done, it is the better," he added.
Notably, Secretary-General Antonio Guterres delivered a letter to the five permanent members of the Security Council, informing them that he has appointed Bathily as his special representative, and Head of UNSMIL, according to Al-Arabiya.
It is expected that this appointment will be officially announced during an upcoming meeting of the Security Council on Thursday.
This decision came despite the opposition of the Libyan Government of National Unity (GNU), led by Dbaiba to Bathily's appointment, arguing that he was "inexperienced."
The Senegalese diplomat previously served as the UN Special Envoy in Africa. He is an independent expert in the region's affairs, and led UNSMIL's independent strategic review team.