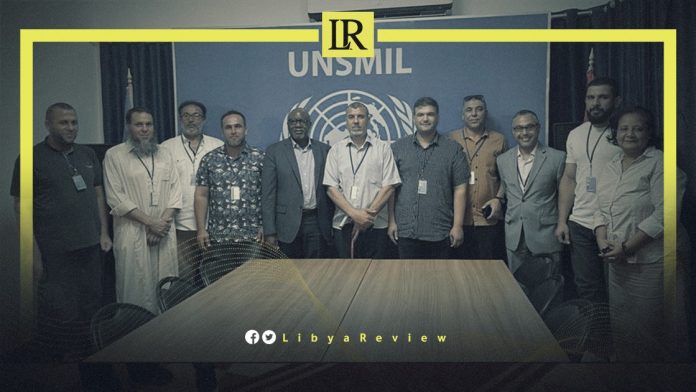 The United Nations Support Mission in Libya (UNSMIL) announced that a delegation from the Libyan city of Misrata held a meeting to share their ideas on how to resolve the political crisis in Libya.
During the meeting, Acting Head of UNSMIL, Raisedon Zenenga stressed that there is no military solution to the electoral and executive impasse. "The Libyan people have made clear their aspiration to choose their leaders, and renew the legitimacy of Libyan institutions through democratic elections."
He added that the UN's priority "is to work with all Libyan parties to facilitate an agreement on a pathway to national elections, as soon as possible."
On Tuesday, Egypt's Foreign Minister, Sameh Shoukry and his accompanying delegation withdrew from the meeting of the 158th ordinary session of the Arab League on Tuesday.
This took place when Libyan Foreign Minister, Najla Al-Mangoush began her speech, the official Spokesman for the Egyptian Ministry of Foreign Affairs, Ahmed Abu Zeid said in press statements.
This topic was discussed during the consultative meeting of Arab foreign ministers, before the start of the official session. He added that, "we have to wait for the outcomes of the Council's meetings throughout the day in this regard."
The 158th ordinary session is being held at the Arab League General Secretariat headquarters in Cairo, under the chairmanship of Libya which succeeded Lebanon.
The agenda of the ministerial meeting includes "eight main topics that tackle different issues of joint Arab action at the political, security, legal, social, financial, and administrative levels."