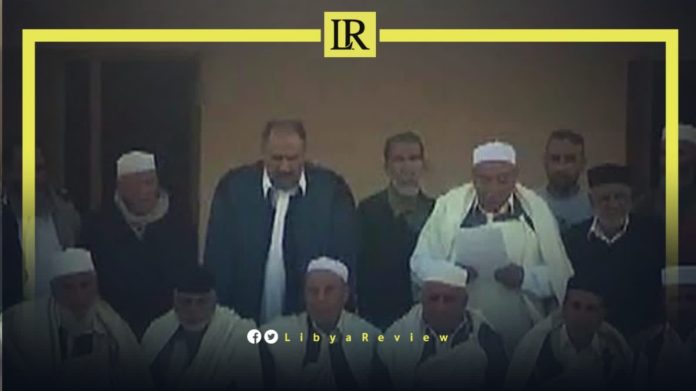 Sheikhs of Libyan coastal and western mountain regions announced their rejection of the threats of the joint security room headed by the Government of National Unity's (GNU), Chief of General Staff, Mohamed Al-Haddad to invade Warshafana.
In a statement, the sheikhs called "on those who have the ability to take up arms to defend the land and honour. We will not stand idly by, and we will defend our land, even if it costs us our lives."
"Our region enjoys security after it was rid of criminal groups, and today they want to enter it into a war that would destroy everything," the statement added.
They stressed that the "political authority that practices violence against its people will only reap more tension, and the people's distance from it."
Recently, MP's from the region stated that they are "following with great concern the statements of the joint chamber, which would lead to a military escalation in the Warshafana region."
They added that such statements "threaten to storm the region, using the airforce to intimidate citizens."
They pointed out that "it will also lead to an increase in the disruption of the social fabric and plunge us into civil wars, which will also cause the region to return to the triangle of darkness once again. This would increase the cases of murder, kidnapping, and extortion, as witnessed previously in the years that we all suffered from."
The MP's held the "United Nations Support Mission in Libya (UNSMIL) and the Security Council responsible for what will happen in these massacres. As well as the militias under the command of Prime Minister Abdel-Hamid Dbaiba, responsible for this act, which will have unimaginable consequences."