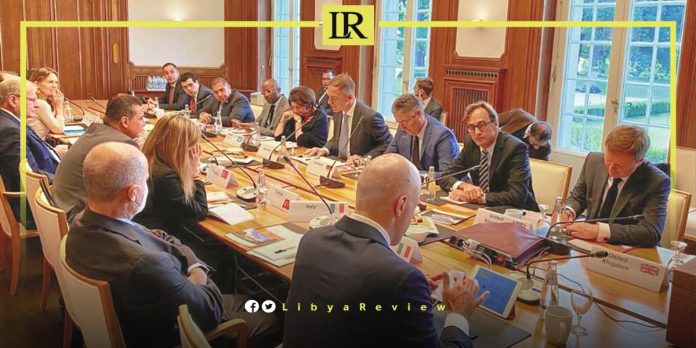 On Saturday, representatives of the UN, US, UK, Turkey, France, Italy, Egypt, and Germany affirmed their support for a comprehensive path toward elections in Libya, as soon as possible.
This came during a two-day meeting in Berlin on 8-9 September, in order to discuss the current political stalemate in the country.
During the meeting, Italian Envoy, Nicola Orlando and other diplomatic representatives reiterated their rejection of "instability and unilateral actions" in Libya.
"We look forward to working closely with the new UN SRSG, Abdoulaye Bathily in support of a Libyan roadmap leading to the unity, stability, and prosperity of Libya," Orlando added.
The US Ambassador to Libya, Richard Norland said that they had "reiterated the importance of joint efforts with international partners, in support of peace and stability in Libya."
Norland explained that the "US joins the UN and international partners in calling for all Libyan sides to engage in dialogue, stressing Washington's call on Libyans to work in good faith on a credible roadmap for early elections."
Hosts, Germany, said that "together with international partners, Berlin remains committed to continuing efforts to bring peace to Libya."
Libya is again politically torn between two rival governments, in the east and west. The Libyan Parliament-designated Prime Minister, Fathi Bashagha, and incumbent PM Abdel-Hamid Dbaiba, who refuses to relinquish power until elections.
Tensions have been rising for months in Libya as the two leaders vie for power; raising fears of renewed conflict two years after a landmark truce.
The UN has been pushing the rival parties to hold elections, in order to resolve the legitimacy crisis.