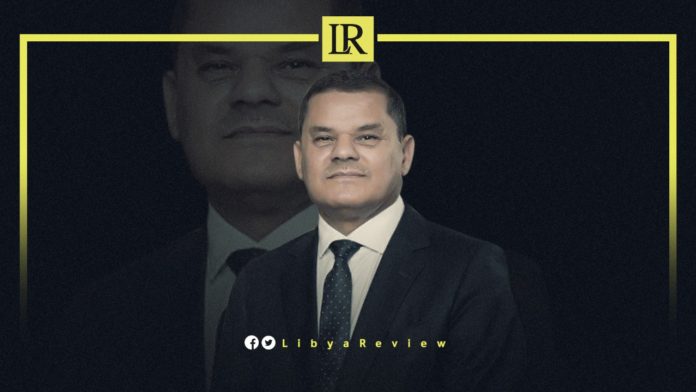 Libya's Government of National Unity (GNU) headed by Abdel-Hamid Dbaiba prevented the German Envoy to Libya, Christian Buck from travelling to Misrata, according to the Africa Intelligence website.
Buck was planning to hold talks with Dbaiba's rival Fathi Bashagha in Misrata.
Africa Intelligence added that Dbaiba was "upset with the German Envoy's desire to visit Misrata to meet with Bashagha. As Buck has suggested the formation of a unified team consisting of representatives from each party to participate in the Berlin summit."
Dbaiba urged Washington and London to uphold the legitimacy of his government in Tripoli. He added that US Ambassador, Richard Norland and his British counterpart Caroline Hurndall were also prevented from going to Misrata or eastern Libya.
The conflict is escalating between eastern and western camps in Libya. The country has two rival Prime Minister's, each one claiming legitimacy over the oil-rich country.
Last month, Hashem Bishr, a former security advisor to Libya's previous Government of National Accord (GNA) said that Prime Minister Dbaiba has "disrupted the elections that were supposed to take place on December 2021." He noted that the PM "will drag the country to a civil war again."
Bishr noted that the GNU "raised the slogan of 'No war, yes elections,' and Dbaiba pledged not to run for elections, but he did. The goal of his government was to hold elections and not to run in them, but Dbaiba ran and disrupted the elections."
"Elections today are impossible while the Dbaiba government remains in power. The war that the GNU was against is about to inflame, due to his presence in office," he said.
Bishr, who previously served as head of the Supreme Security Committee confirmed that the GNU is a "government of paying off militants. It wastes money and is trying to bribe some Parliament members."
On 10 February 2022, the Libyan Parliament announced the unanimous appointment of Bashagha as the new Prime Minister. But Dbaiba warned that the appointment of a new interim government could lead to war and chaos in the country. He renewed his pledge to only hand power over to an elected government.