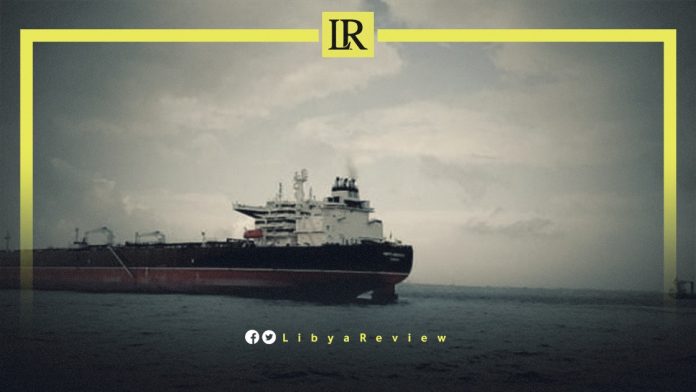 On Wednesday, 2,275 tons of smuggled oil from Libya were seized by Albanian authorities off the Port of Durres.
The oil tanker was intercepted by the Albanian Coast Guard, who escorted the vessel to the West Terminal of the Port.
Police then announced the seizure, worth about $2.2 million dollars. As well as the arrest of four crew members, of Libyan and Syrian nationality.
The Albanian authorities announced that the investigation into the ship "had been extended for several months and was finalized with the arrest of the ship's captain, and the crew members".
Libya continues to suffer from the smuggling of subsidized fuel. In 2018, the United Nations Panel of Experts on Libya said that "fuel smuggling from and within Libya continues to be a thriving activity." They noted that armed groups and transnational criminal networks reap significant profits from the illegal export of refined petroleum products.
In its report to the Head of the Security Council, the group of experts noted that three out of the six attempts to illegally export crude oil were almost successful.
Last month, the Commander of the European Union's operation EUNAVFOR MED IRINI (commonly known as IRINI), Admiral Stefano Turchetta said that he is currently conducting a study to combat smuggling from Libya.
In an interview with the Italian news agency, Nova, Turchetto stressed, "in this particularly turbulent political phase in Libya, where two competing political parties are battling for power, the control of any illegal exports of crude oil becomes critical."
He added that the non-passage of revenues via the National Oil Corporation (NOC) may fuel instability in Libya, leading to an increase in human trafficking. As well as arms smuggling to opposition factions, threatening the fragile ceasefire in place.
He confirmed the importance of IRINI, given the volatile state of Libyan politics.
Admiral Turchetto said that IRINI was not created to only bring stability to Libya and the Mediterranean, but the wider Sahel and Sub-Saharan region. "Operation IRINI is currently one of the EU's most important tools in helping stabilize Libya. It is there to implement the resolution from the UN Security Council."