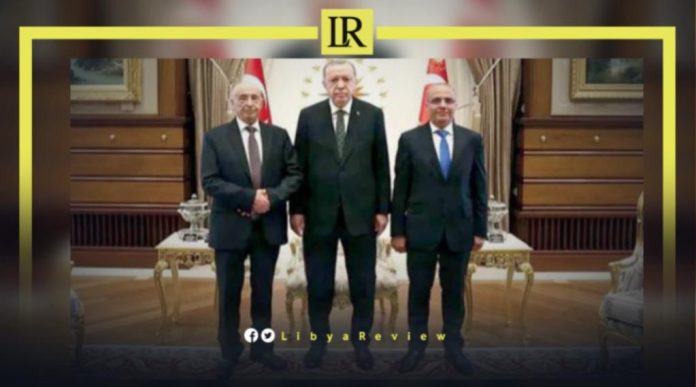 Turkey announced its endeavour to build good relations with all Libyan parties, and revealed its intention to send a parliamentary delegation to visit Tripoli and the east of the country soon.
Turkish Foreign Minister, Mevlut Cavusoglu said that Ankara sought to establish relations with all parties in Libya, to ensure security and stability.
He added in press statements that "those who were criticizing Turkey's presence in Libya have today praised the effective role it plays in this country, and started saying that Turkey is a guarantor of security and stability there."
He pointed out that "international relations are constantly changing, and that Turkish foreign policy adapts to changing circumstances in line with its national interests."
Turkey reportedly maintains land, sea, and air bases and thousands of soldiers and "mercenaries" in western Libya. It is also training Libyan forces, according to a military and security cooperation agreement.
Earlier this month, Turkish President, Recep Tayyip Erdogan and Libyan Prime Minister, Abdel-Hamid Dbaiba held a meeting in Istanbul, and discussed a number of economic, military, and political issues.
Turkish Intelligence Chief; Hakan Fidan, Advisor to the Turkish President; Ibrahim Kalin, and Head of the Turkish Presidency Communication Department; Fahrettin Altun, in addition to Governor of the Central Bank of Libya; Al-Siddiq Al-Kabir participated in the meeting.
The two sides discussed increasing military cooperation through training and development for all military and support forces.
A work program was agreed on between the two countries that includes military and energy cooperation. As well as the return of Turkish companies to complete their pending projects in Libya.
Moreover, Libyan Parliament Speaker, Ageela Saleh said he held a "very productive" meeting with President Erdogan during his visit to Ankara.
According to Turkey's news agency Yeni Shafak, Saleh said he wanted support from Ankara for the preservation of Libya's territorial integrity. He stated that he informed President Erdogan about latest developments in Libya during the meeting.
Saleh pointed out that Turkish companies are playing an important role in Libya's reconstruction.
"We need to cooperate with these companies in order to complete their old contracts so that they can contribute to the reconstruction of Libya again," he stressed.