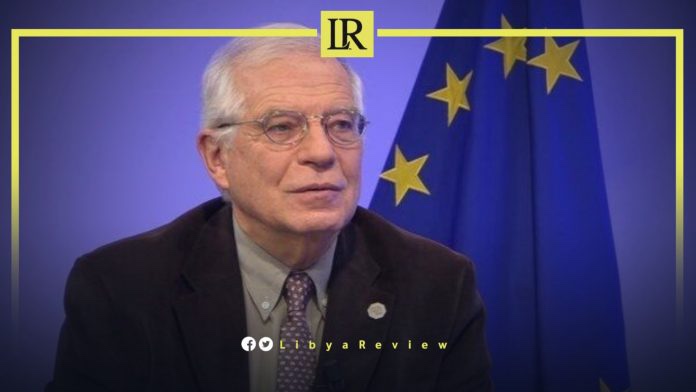 On Wednesday, the European Union's (EU) High Representative for Foreign Affairs, Josep Borrell said that they "cannot invent a new instrument every week for the settlement of the Libyan crisis."
"Unhappily, there is nothing new in Libya. What we have to try to do is to make the tools that we already have, effective," Borrell said in a press conference on the sidelines of the UN General Assembly meeting in New York.
The EU diplomat expressed his regret for the lack of progress, stressing that the "UN has to be working on the ground with stronger coordination with the European Union, to put an end to the Libyan crisis."
The EU official noted that the failures in Libya are due to the existence of two governments. Each is supported by a part of the international community, making it quite difficult to work in this situation.
He confirmed that "Libya is a rich country – that is the paradox – that it is one of the richest countries per capita in the world, according to the immense wealth that they have today. And due to this political instability, it is even difficult to try to support."
"There is nothing new unhappily, and for the time being, I cannot be very optimistic about the situation in Libya," the EU official concluded.
Earlier this month, the UN Secretary-General, António Guterres announced the appointment of former Senegalese Minister and UN diplomat, Abdoulaye Bathily, as the new UN Envoy to Libya, after the Security Council gave its approval.
The last UN Special Representative, Ján Kubiš resigned on 23 November 2021, after 10 months on the job. A number of candidates proposed by Guterres were rejected by Security Council members, Libya, or neighbouring countries.
Libya has been in chaos since a NATO-backed uprising toppled longtime leader Moammar Gadaffi in 2011. The county has for years been split between rival administrations, each backed by rogue militias and foreign governments.
The current stalemate grew out of the failure to hold elections in December, and the refusal of Prime Minister Abdel-Hamid Dbaiba, who led the transitional government, to step down. In response, the country's eastern-based Parliament appointed a rival Prime Minister, Fathi Bashagha, who has for months sought to install his government in Tripoli.