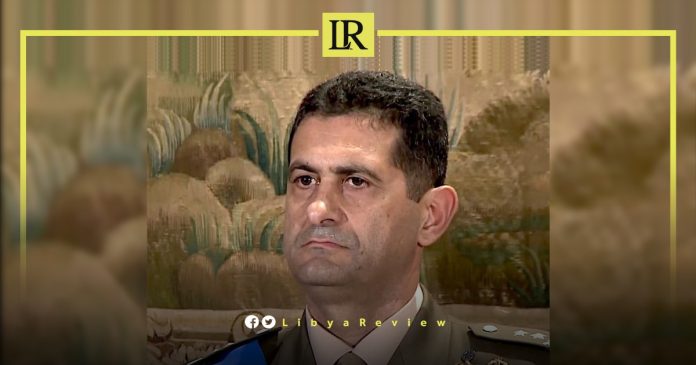 The Commander of the Italian Joint Command Operations, Gen. Francesco Paolo Figliuolo is currently visiting the cities of Tripoli and Misrata, according to the Italian news agency, Nova.
In press statements, the Italian agency stated that the senior military official held talks with his Libyan counterparts in Tripoli, during which, they discussed enhancing bilateral military cooperation.
"Italy maintains its military presence in Libya with a 'mission that has evolved' over the years, based on the needs proposed by the government of Tripoli", Figliuolo said.
The visit comes three months after the Italian official's last visit to Misrata, where he held talks with the Italian Ambassador to Libya, Giuseppe Buccino, and the Commander of the Italian Bilateral Mission of Assistance and Support in Libya (MIASIT LIBYA), Rear Admiral Placido Torresi.
Figliuolo stated that the mission has "evolved because the threat of IS is no longer imminent and strong as it was in the past months and years".
"There is a Role1-Plus medical unit in Misrata, so we are still able to provide support not only to our staff, but also to the local population, providing telemedicine, physiotherapy, and specialist visits, with the possibility of transferring, if necessary, children and adults to the most accredited hospitals in Italy," the Italian official added.
Earlier this year, the Head of the European Union's Border Assistance Mission in Libya (EUBAM), Natalina Cea and Torresi signed a working arrangement to establish operational cooperation between the two Missions.
EUBAM said the purpose of the agreement is "to cooperate, within their respective mandates, with a view to supporting the relevant Libyan authorities in developing comprehensive national security, and strategy. As well as capacity building; especially in the sector of integrated border management. The collaboration between the various regional and international actors is an essential aspect for the success of the institutional normalisation process of Libya."