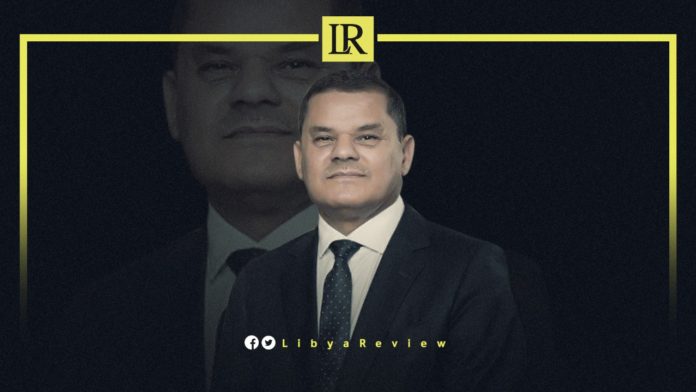 Member of the Libyan Parliament, Al-Sadiq Al-Kahili stated that the Audit Bureau's 2021 spending report is "excellent and shows the people the extent of corruption carried out by the outgoing government of Abdel-Hamid Dbaiba."
In press statements, Al-Kahili said: "It is assumed that the Audit Bureau will stop corruption when there was accompanying oversight, and this is what made the government persist in its mistakes."
He pointed out that the government has "spent more than tens of billions of sovereign funds." As well as adding that the Audit Bureau, "must write to the Presidency of the Libyan Parliament to present the report to its members for discussion."
On Thursday, MP Ali Al-Soul alleged that "since 2011, nearly 900 billion Libyan dinars have been spent by successive governments, without any accountability or oversight by state bodies."
In a press statement, Al-Soul claimed that "corruption became rampant in the government headed by Abdel-Hamid Dbaiba, evidenced by the Audit Bureau on Wednesday in its annual report."
However, he added that the "report does not include foreign bank accounts, smuggled funds, and foreign investments. The Central Bank of Libya is involved and responsible for this corruption."
He explained that MPs did not approve the budget submitted by the Dbaiba government, which amounted to 94 billion dinars, "due to suspicions of corruption."
On Tuesday, the Libyan Audit Bureau issued its annual report for the year 2021.
The report, which was composed of 18 chapters, monitored the financial situation of the country and the results of reviewing and evaluating the performance of various sectors.
Among the violations of the GNU, large sums of money were spent from the emergency expenses band, unrelated to the nature of the account, such as booking travel tickets and hotel accommodation.
The GNU Cabinet Office spent 12 million Libyan dinars (LYD) to buy watches as gifts for the guests of Prime Minister, Abdel-Hamid Dbaiba. As well as the maintenance and cleaning expenses for Dbaiba's suite, which amounted to 1.6 million LYD per month.