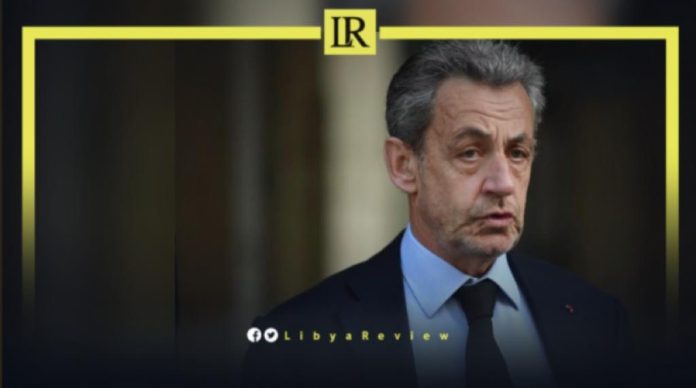 Bashir Saleh, the former Chief of Staff of the late Libyan leader, Muammar Gaddafi has given a legal statement describing how Nicolas Sarkozy directly asked Gaddafi for "help" with his 2007 Presidential election campaign, according to Mediapart.
In a statement to the public prosecution services, Saleh, who was also the head of Libyan African Investment Portfolio (LAIP), said he was told Sarkozy approached Gaddafi during a visit to Tripoli on 6 October 2005. Gaddafi reportedly replied: "If my friend Chirac does not stand, I am ready to help you."
Libyan prosecutors have also obtained a detailed account from Gaddafi's former personal secretary, Ahmed Ramadan alleging how the regime funded Sarkozy's 2007 campaign.
Ramadan gave an account of what he said was Sarkozy's "first visit to Tripoli", in October 2005. "During Nicolas Sarkozy's visit, he asked Colonel Gaddafi to support him financially and morally for his forthcoming election campaign," he told the prosecutors. "Muammar Gaddafi gave his agreement."
Saleh's statements were obtained by Libyan prosecutors in Dubai in 2019. These, alongside Ramadan's statements, were given in June this year to the judicial investigation opened in France.
The judge-led probe has placed Sarkozy, 67, under investigation for "corruption, criminal conspiracy, illicit campaign financing, and receiving the proceeds of misappropriated public funds".
In early June, Judge Aude Buresi, the magistrate in charge of the investigation travelled to Tripoli. He was accompanied by a senior officer of the French judicial police force's anti-corruption branch, and a magistrate from the French public prosecution services' financial crime branch (PNF), to meet with Libyan public prosecutor, Omar Askilih.
Askilih gave an account in Arabic of the statements given by Saleh and Ramadan, which was then translated into French and recorded in an official document. These were then added to the case file of the French investigation.
He told the French investigators that Saleh said he did not know "how this aid was paid."
Libyan prosecutors had separately questioned Saleh and Ramadan in the framework of international judicial cooperation with France.
Askilih also told the French delegation that the Libyan state is to become a civil party – or plaintiff – to the case in France.
Saleh, 76, who the media has dubbed "Gaddafi's banker", is now the subject of an international arrest warrant issued by France, in relation to Buresi's investigations.
He has previously claimed that he knew nothing of the alleged funding of Sarkozy's campaign.
In an interview with the French edition of Vanity Fair, published in December 2013, he declared that "this story is invented". In 2018, he was interviewed for a current affairs program, Cash Investigation, broadcast on public channel France 2. Once again, he denied knowledge of the alleged funding, but in a discussion after the interview, when he was being filmed without his knowledge, he clearly confirmed the regime had indeed provided funds for the campaign.
On 28 April 2012, Mediapart revealed a document recovered from the archives of the Gaddafi regime. This was a note dated December 2006, and addressed to Saleh by the then Head of Libya's Foreign Intelligence Agency, Moussa Koussa, who detailed an agreement to fund Sarkozy's campaign.
Saleh is also under investigation over a transfer of €10.1 million euros he made to a company registered in Panama, belonging to Alexandre Djouhri. The money came from LAIP, and was purportedly for the purchase of a villa in France which, it has been established, was worth no more than €2 million euros.