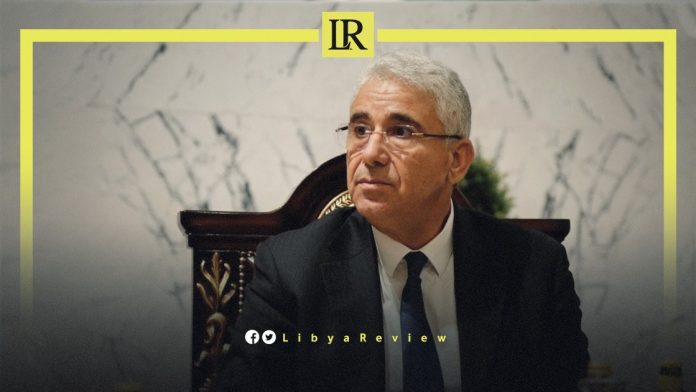 The Libyan Prime Minister-designate, Fathi Bashagha, expressed his gratitude at receiving an invitation by the Chamber of Commerce, Agriculture and Industry in Benghazi to the upcoming Comprehensive National Economic Conference. This is set to come up with recommendations that will contribute to defining the country's economic model.
This came during his meeting with his three deputies, Ali Al-Qatrani, Salem Al-Zadma and Khaled Al-Osta. As well as the Minister of Electricity and Renewable Energies, Awad Al-Badri, the President and members of the Chamber of Commerce, Agriculture and Industry Benghazi, and prominent businessmen of the city.
During its third regular meeting, the Cabinet assigned Bashagha the task of running the Ministry of Economy and Trade, within a package of measures agreed upon by members of the government.
During the meeting, the Prime Minister listened to the issues and obstacles facing businessmen, including banking transactions, letters of credit, clearing, and interest.
The meeting discussed "the losses that will result from the decision to increase the handling by the outgoing government, and stop the export of fish and wool," in reference to the action taken by the Government of National Unity (GNU) headed by Abdel-Hamid Dbaiba.
Members of the chamber touched on "the legal procedures that impede investment with banks, such as allocating only 5% of the banks' capital, and not protecting local manufacturers, and the financial obligations of merchants."
Bashagha praised the active role of the chamber, and stressed that his government is interested in "activating the private sector, establishing a Libyan economic model, and allowing access to the free market through a package of economic decisions." These have been "worked on by specialized committees in the government, in continuous consultations with specialists to resolve the economic and commercial crises of the private and public sectors."