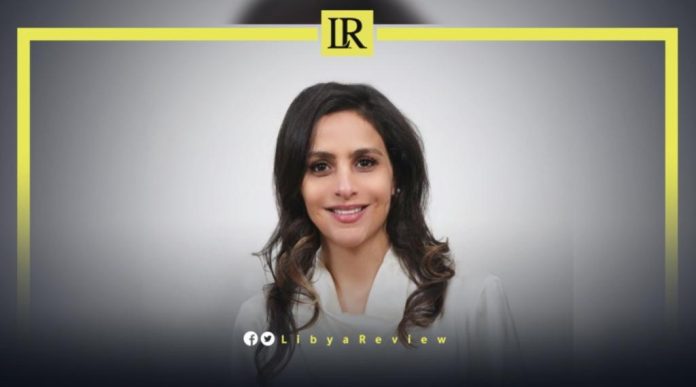 The latest agreement signed by Turkey and the Libyan Government of National Unity (GNU) is "yet another symptom of a more fundamental malaise associated with the usurpation of Libya's sovereignty and right to self-determination." This is according to Aya Burweila, a BBC expert on terrorism and radicalization
In an interview with the Greek newspaper 'Pentapostagma', Burweila stated that the "imposition of unelected, yet internationally recognized governments in Libya are not only undemocratic, oppressive, and corrupt but are also proxies of foreign governments, in this case of a predatorial Turkey and its allies."
"Since 2014, the international community has sabotaged and circumvented the democratically elected Parliament, and imposed foreign appointed kakistocracies that have not only misappropriated and abused billions in public funds, but have also directly midwifed Turkish foreign occupation," Burweila added.
She noted that these "dismal facts on the ground lead many Libyans to believe that NATO Intervention of 2011 was never about freeing Libya from a tyrant or promoting democracy, but rather to replace one tyrant with their own tyrants."
Burweila, who is also Ambassador and Special Envoy of the European Public Law Organization in Libya and North Africa, pointed out that Turkey's role in Libya was"deeply destructive militarily, economically, and politically."
In a letter to UN Secretary-General, Antonio Guterres, Libyan Parliament Speaker, Ageela Saleh stressed that "the GNU was illegitimate, and all agreements signed by his government are null and void."
Athens has engaged in a diplomatic marathon in order to rally its neighbours and allies over the new agreement. Foreign Minister, Nikos Dendias has begun contacting various counterparts and representatives of third countries in Athens. A visit to Cairo is already planned for further consultations.
The European Union Naval Force, Operation IRINI said that it had detected 38 suspicious flights during September. It also continued to monitor 25 airports and runways, and 16 ports and oil terminals.
According to the Italian news agency, Nova the operation communicated with 156 commercial ships via radio, and conducted 18 visits to ships with the approval of their captains. IRINI explained that two out of 24 ships were diverted to the port of an EU member state, where their cargo was later confiscated.
54 inspections of suspicious ships were carried out, after diverting them to EU ports. It noted that Turkey refused to agree to inspections on eight separate occasions to inspect their suspicious ships.