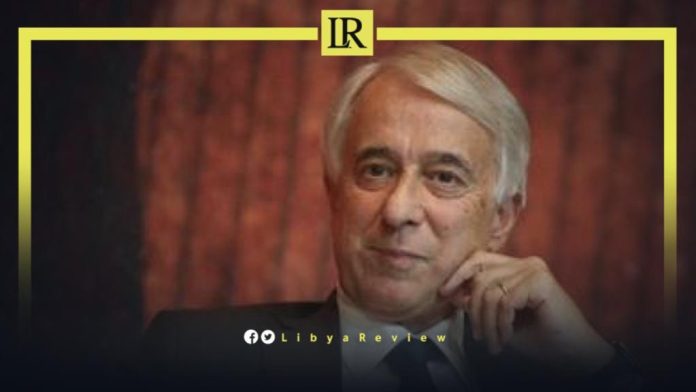 Italian Member of the European Parliament (MEP), Giuliano Pisapia said that the European Parliament's Foreign Affairs Commission has finally approved an important document on the precarious situation in Libya.
Pisapia noted that the text, of which he was rapporteur, puts "respect for democratic principles, human rights, and the rule of law at the center of our political action in Libya."
"For too long in Libya, rights have been ferociously trampled, civil society is brutally repressed, and those who cross the Libyan borders in search of a better future are tortured, raped, and incarcerated in detention camps where all rights are denied," he said.
"Precisely for this reason, in the approved text, it is expressly requested that the European Union appoint as soon as possible, an EU Special Representative for Libya. One who actively supports the Libyan national reconciliation process, the prerequisite for which must be the withdrawal of all armed groups and foreign forces. As well as the drafting of a democratic constitution and the holding of free and fair elections, monitored by UN and EU electoral missions. Fundamental freedoms must be fully guaranteed, those who have suffered serious violations must finally obtain justice and the death penalty must be abolished," Pisapia stressed.
"The text approved by the AFET Commission also deals with the very serious problem of mines and the proliferation of weapons, the rights of women and children, as well as the situation in the shameful detention camps. We need to be more ambitious on the issue of migration. All Member States, without exception, will have to ensure that both search and rescue activities and those of disembarkation and reception are no longer the responsibility of southern countries alone, but are part of an equally shared project," the MEP noted.
"A first, important step forward has been made. The European Parliament will discuss and vote on this text in the November plenary. If, as we hope, it is approved by Parliament, the European Commission and the European Council will also have to demonstrate that they want to change pace and not disappoint the expectations of the Libyan people," Pisapia explained. "We have to show the world the strength and primacy of our values and principles, is the time not to remain indifferent and to act."