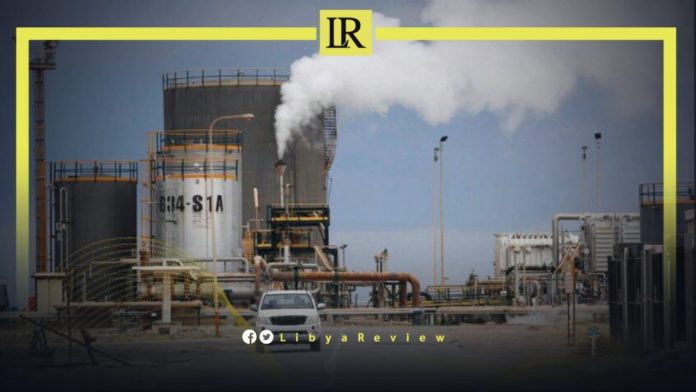 The Chairman of the Energy Committee of the Libyan Parliament, Issa Al-Araibi, said that the outraged citizens may close the oil fields, criticizing the performance of the "outgoing" Government of National Unity (GNU) led by Abdelhamid Al-Dbaiba.
In statements to the Russia's Sputnik, the Libyan Member of Parliament (MP) said that "some countries" are exploiting the fragile situation in the country.
"It is possible that the citizens will close the oil fields, because they did not receive real benefit from the large oil revenues," he explained.
Al-Araibi added that the GNU is being blackmailed in exchange for staying in power. "The Al-Dbaiba government is ready to give up Libya's water and territories to stay in office," he claimed.
The Libyan MP pointed out "moves" to form a new government that would impose its control over all of Libya. "This (potential) government can supervise holding elections, which contributes to the end of the transitional phases," he concluded.
Earlier this month, Libyan Parliament Speaker, Ageela Saleh, informed the United Nations (UN) Secretary-General, António Guterres, that any Memorandum of Understanding (MoU) concluded by the GNU has no legal effect and does not bind the Libyan state.
In a letter to Guterres, the Libyan House of Representatives (HoR) Speaker said the GNU's mandate had constitutionally expired in accordance with the terms of the political agreement. He added that the GNU failed to carry out its duties and tasks specified in the road map of the Libyan Political Dialogue Forum (LPDF).
"Committing this deliberate violation could destabilise the security and stability of the eastern Mediterranean region and with the neighboring countries of Egypt, Greece and Cyprus," the Libyan HoR Speaker added.
The GNU and Turkey signed an energy MoU, which was rejected by the Western countries and Egypt.
The European Union (EU) Spokesperson, Peter Stano, said the recently signed hydrocarbons deal between Libya and Turkey could "potentially undermine regional stability."