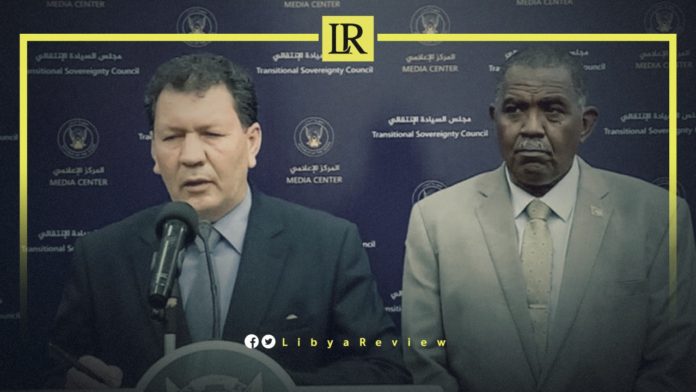 The Undersecretary of Political Affairs at the Libyan Ministry of Foreign Affairs, Mohamed Khalil Issa, held intensive meetings in the Sudanese capital, Khartoum on Tuesday. This included a meeting with Sudanese Foreign Minister, Mariam Al-Sadiq Al-Mahdi.
According to a statement by the Libyan MoFA, the meeting reviewed bilateral relations, and ways to support and develop them.
During the meeting, Issa stressed the necessity of activating the 2018 quadripartite agreement with Sudan, Niger, and Chad to protect the shared borders. He suggested concluding a bilateral agreement to protect the borders between Libya and Sudan, if it is not possible to activate the agreement altogether.
In turn, Al-Mahdi welcomed Issa's proposal, expressing Sudan's readiness to discuss and sign an agreement as soon as possible, after coordination through the appropriate diplomatic channels.
Issa pointed out that that it is necessary to secure the common borders to stop the flow of foreign fighters, who were involved in the conflict in Libya and contributed to the instability of the country.
The two sides agreed on the need to take the necessary measures in light of the current stability being witnessed in both countries, and to deploy more forces to secure the common borders.
According to the statement, Issa commended Sudan's supportive stances on Libya, and expressed his willingness to form joint forces with neighbouring countries to monitor the borders.