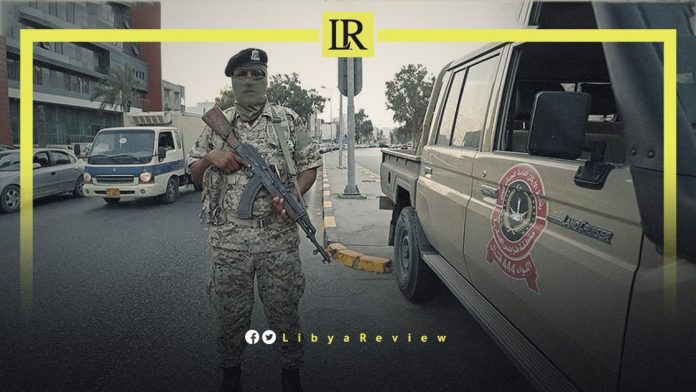 Libyan security forces have arrested a suspect in a kidnapping case involving two Syrian children, in the city of Bani Walid, southeast of Tripoli, according to a statement issued by the 444 Brigade on Thursday.
The statement noted that special forces tracked down the suspects, and arrested one. The remaining two remain at large.
The brigade published a video of the accused confessing to his crime, saying that he had "agreed with two people, Saleh and Abdel-Hadi, to kidnap two Syrian children, with the aim of getting a ransom."
"The perpetrators monitored the Syrian family, and waited until the father left for work. They attacked the children and took them at gunpoint from the hands of their mother who was screaming. They dragged them to the car without paying attention to the screams of the mother and the crowd of neighbours, and quickly left the area," the statement noted.
"I kidnapped your children, and I want 30,000 Libyan dinars today, in order to release them, or else we will kill them," the kidnappers told the father during a phone call, according to the statement. "The father paid the ransom and took his sons back," the statement added.
Notably, a day of protest will be held on Saturday against a Memorandum of Understanding signed between Italy and Libya in 2017. The protest was called by the NGOs Abolish Frontex, Diritto di Migrare – Diritto di Restare, and Solidarity with Refugees in Libya.
The associations announced that there will be demonstrations in Barcelona, Berlin, Bern, Brussels, London, Madrid, Milan, Naples, Rome, Zurich, and many other cities to demand that the Italian government put an end to the shameful and illegitimate Memorandum of Understanding signed with Libya. Abroad the protests will be held in front of Italian embassies and consulates." The NGOs say that the MoU "violates international laws and human rights".