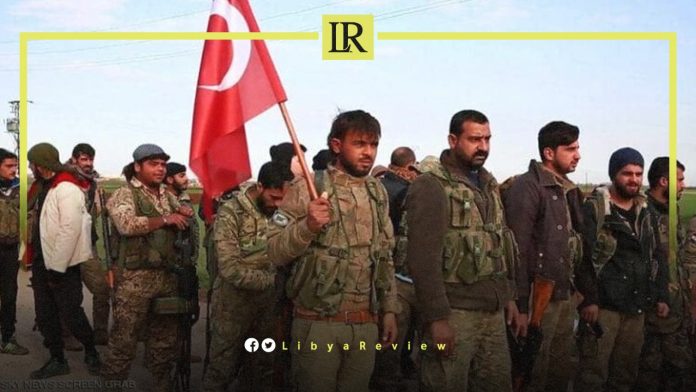 The members of the Libya's 5+5 Joint Military Commission (JMC) agreed to establish a sub-committee to classify militias, deport mercenaries and foreign forces, as well as manage weapons and ammunition in the country.
The JMC held its meeting on Thursday in the city of Sirte, after a 3-month break in meetings. This occurred in the presence of the United Nations (UN) Envoy to Libya, Abdoulaye Bathily, who published a statement regarding the findings of the meeting.
The statement pointed out to the creation of a subcommittee of the Main Committee for Classifying Militias, overseeing the withdrawal of mercenaries and foreign forces, and supporting the authorities in managing weapons as well as ammunition in Libya. It also emphasised the need for a strong political will to achieve this end.
During his first briefing before the UN Security Council, the UN Envoy stressed the importance of unifying the security and military institutions in the country. He also affirmed the importance of preserving the ceasefire agreement during his meeting with the Commander-in-Chief of the Libyan Army, Field Marshal Khalifa Haftar, in Benghazi.
"On the occasion of the disarmament week, I reiterate the UN's commitment to providing technical support to Libya's 5+5 JMC to accelerate the implementation of the ceasefire agreement, including placing the regularization of arms under the sole control of the state," Bathily tweeted on Wednesday.
Bathily affirmed his determination to listen to all Libyan parties, and reiterated the UN's support for a sustainable Libyan-owned solution to restore peace and stability to the country.
He also stressed the importance of preserving the ceasefire agreement and unifying the security as well as military institutions in Libya.
The Spokesperson for the UN Secretary-General, Stéphane Dujarric, confirmed that Bathily's "highest priority is to support defining a consensual path towards fair and comprehensive elections, as soon as possible."
In a press briefing, Dujarric said, "on Libya, which we haven't talked about in a while, I want to tell you that our Special Representative for Libya, Abdoulaye Bathily, arrived at the end of last week in Tripoli."