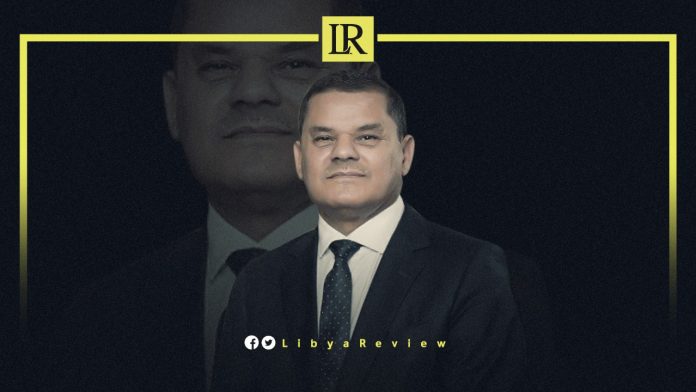 On Monday, Prime Minister of Libya's Government of National Unity (GNU), Abdel-Hamid Dbaiba announced the re-opening of the Libya-Sudan border crossing.
This came during the opening of an economic forum under the slogan "Free Zone for Transit Trade", organized by the Libyan-Sudanese Joint Economic Chamber in Tripoli.
In his speech, the PM stressed the government's "determination to develop economic and trade relations with neighbouring countries, particularly Sudan. As well as hold forums that contribute to strengthening the economy, and revitalizing transit trade."
Dbaiba stressed the "importance of holding the joint ministerial committee meeting, to activate a number of measures that will contribute to supporting free zones and transit trade."
On his part, Libya's Minister of Economy and Trade, Mohamed Al-Hwaij emphasised the need to "hold such meetings with friendly countries, especially Sudan," and praised the role of the General Federation of Chambers of Commerce, Industry, and Agriculture, "which helps support businessmen and the private sector in general."
Last month, 158 Sudanese migrants were repatriated from Libya. This was part of a joint European initiative between the International Organization for Migration (IOM), and the European Union
In May, the Committee of Freedoms and Human Rights of the Libyan Parliament welcomed the resumption of the voluntary return flights for migrants, which had been suspended for several years.
Rabia Aburas, a member of the committee said these flights would "contribute to alleviating the overcrowding of migrants and their suffering in the shelters, and would allow them to return to their countries."
Aburas described the voluntary return flights as "the best solution currently available, especially since it does not place financial burdens on the Libyan state."
She also affirmed the committee's "keenness to follow up on the conditions of migrants and refugees. As well as to hold those involved in the use of excessive force against them accountable."
In April, 131 Sudanese migrants were repatriated through the voluntary return program.
The IOM noted that it has helped 60,000 migrants depart Libya, back to their home countries during the past seven years.