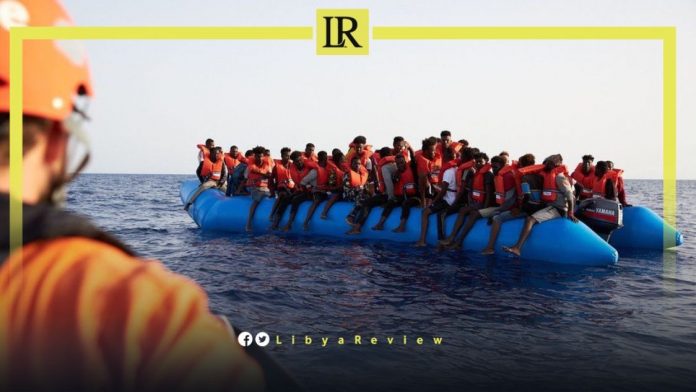 Italy renewed its memorandum of understanding with Libya on combating illegal immigration, which was signed in 2017. This was despite the objections of associations and organizations concerned with human rights abuses in Libya.
The "Italy News 24" website revealed the details of the agreement's renewal. It confirmed that the MoU stipulates in its eighth article that the agreement between the two countries is "valid for a period of three years. It is tacitly renewed upon expiration; Unless notified in writing by one of the contracting parties at least three months before the expiry of the validity period."
In an analytical report, the website added that the "agreement aims to stop the arrival of migrants, refugees and asylum seekers." It also states that Italy would "provide economic assistance and technical support to the Libyan authorities involved in monitoring the Mediterranean sea."
The renewal of the MoU came despite the objections of Italian human rights organizations. The most recent was a demonstration in Rome, with the participation of 40 associations and civil society organizations.
The demonstrators claim human rights are being blatantly violated in Libya, where migrants and refugees depart to cross the Mediterranean sea.
The MoU on development, cooperation, illegal immigration, human trafficking, fuel smuggling, and reinforcement of border security was signed in February 2017. Italy would provide the Libyan Coast Guard with vessels and training, to help them to tackle human trafficking and illegal immigration.
But NGO's said serious abuses take place at the detention centres, and are calling for the MoU to be revoked immediately.
"If by 2 November the Italian government will not decide its suspension – the memorandum will be automatically renewed for another three years," the NGO's said.
The agreement has had dramatic consequences for thousands of migrants and refugees over the past five years. From 2017 to October 2022, nearly 100,000 people have been intercepted at sea by the Libyan Coast Guard, and forcibly taken back.
The organizations also asked the Italian government to "recognize its responsibility, and not renew agreements with Libya."