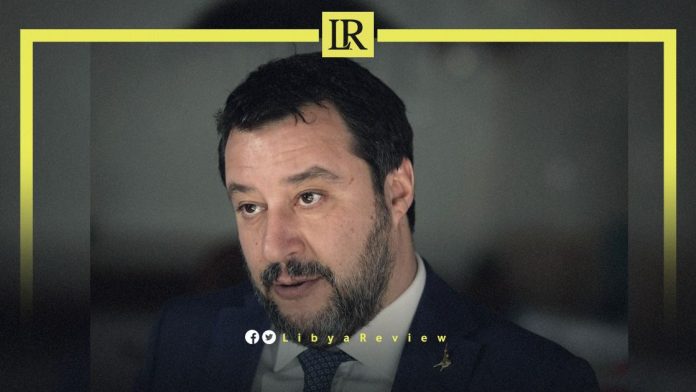 On Monday, the Italian Deputy Prime Minister and Minister of Infrastructure and Sustainable Mobility, Matteo Salvini said that his ministry "is giving a priority to the construction of the Coastal Highway linking Libya's eastern and western regions."
Salvini said in radio statements, quoted by the NOVA news agency that "Italy promised many years ago to construct the infrastructure in Libya, especially with regard to the construction of the country's coastal highway, which was postponed for years. This project would bring the Libyan warring parties closer, and enable Italy to regain its leadership role."
Italian economic diplomacy is working, in particular, to start work on the western part of the highway linking Tripoli to the Libyan border with Tunisia.
In September 2019, Libya and Italy agreed to kick off the conduction of the road that will extend from the Ras Ajdair border with Tunisia, to the Imssaed border with Egypt.
As reported by the Italian online newspaper Sicurezza Internazionale, the agreement confirms "Italy and Libya's determination to implement infrastructure projects that are of strategic importance for both countries, and that were included in the Treaty of Friendship, Partnership and Cooperation", an agreement that the two countries signed in 2008.
The Coastal Highway, which extends for more than 1,700 kilometers connects the eastern and western borders of the country, passing through the international airport of Tripoli. According to Article 9 of the Treaty, the Italian side is committed to providing an amount of $5 billion for the implementation of the project.
The construction of the Coastal Road is one of the most strategic and innovative projects for Libya. As it represents an essential pillar for the development and prosperity of the country's economy.