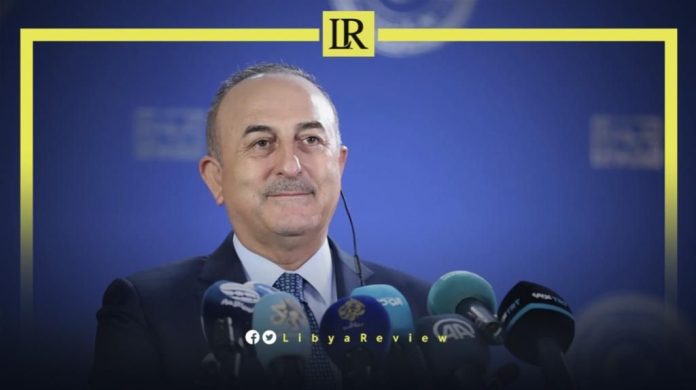 Turkey's Foreign Minister, Mevlüt Çavuşoğlu said during a Parliamentary committee meeting that the maritime agreement signed between Turkey and Libya was "merely a memorandum and that it can't be approved by the Libyan Parliament," according to Nordic Monitor.
Main opposition lawmaker, and former ambassador, Ünal Çeviköz asked the minister what Turkey had done to make the 2019 MoU with the Libyan Government of National Accord (GNA) on the delimitation of the maritime jurisdiction areas in the Mediterranean legal and binding. He said that the MOU signed with the GNA "still has not been ratified by the Libyan Parliament."
Çeviköz also raised the latest MOU's on energy exploration signed on 3 October in Tripoli, and questioned whether they were valid in the unstable environment in Libya.
The MP stated that it was "wrong for Turkey to take sides between the forces in Libya for ideological reasons," he added that Turkey has "lost its role of mediator and damaged its reputation due to the mistakes it has made in Syria."
Responding to Çeviköz's criticism, Çavuşoğlu stated that the "interim Libyan governments were established under UN initiatives, and that these governments are not authorised to sign international agreements, but are able to sign memorandums."
President Recep Tayyip Erdoğan has repeatedly said Libya's oil and gas resources were important factors in Turkey's interest in the country.
Speaking at a joint news conference with the Prime Minister of the GNA, Fayez Al-Sarraj, in Ankara on 4 June 2020, President Erdoğan stated that, "We aim to expand our cooperation including exploration and drilling operations to take advantage of natural resources in Libyan territory," he said.
Notably, the maritime agreement between Turkey and Libya that determines the Turkish-Libyan continental shelf and exclusive economic zone coordinates was the subject of criticism, especially by countries such as Egypt, Greece, and Cyprus.