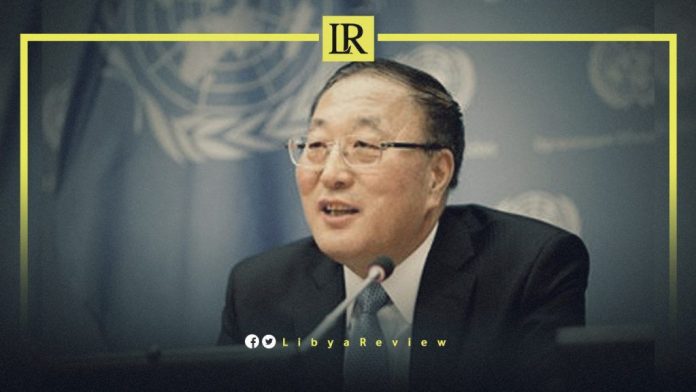 On Tuesday, China's Ambassador to the UN Security Council, Zhang Jun called for the "orderly withdrawal of foreign fighters and mercenaries from Libya."
The Chinese diplomat stressed that "external interference was the main reason for the prolonged crisis in Libya."
He also highlighted the importance that the conflicting parties in Libya "must adhere to calm and self-restraint." Jun "appreciated the important role being played by the 5 + 5 Joint Military Commission (JMC) in maintaining the ceasefire between the Libyan parties."
In addition, he called for completing the political process in Libya as soon as possible, expressing his hope that the "political will of Libyans would be translated into practical steps leading to lasting stability in the war-torn country." The Ambassador affirmed his support for regional organisations to play a constructive role in Libya.
Earlier this month, the Syrian Observatory for Human Rights (SOHR), said that at least one Turkish military aircraft had transported Syrian mercenaries to Libya.
According to SOHR sources, a Turkish aircraft took off from Ankara, carrying a new batch of mercenaries, and arrived in Misrata.
In July, the SOHR reported that nearly 250 Syrian mercenaries were sent back to Syria from Libya via Turkey. Simultaneously, two batches of 250 mercenaries also left Syria for Libya. The mercenaries threatened to stage demonstrations if the repatriation operations were to be suspended until the end of 2022.
Notably, Libya is politically torn between Fathi Bashagha, who was elected by the Libyan Parliament to lead the country in February, and the Prime Minister of the Government of National Unity (GNU) Abdel-Hamid Dbaiba, who refuses to relinquish power.
Tensions have been rising for months in Libya as the two Prime Ministers vie for power; rising fears of renewed conflict two years after a landmark truce.