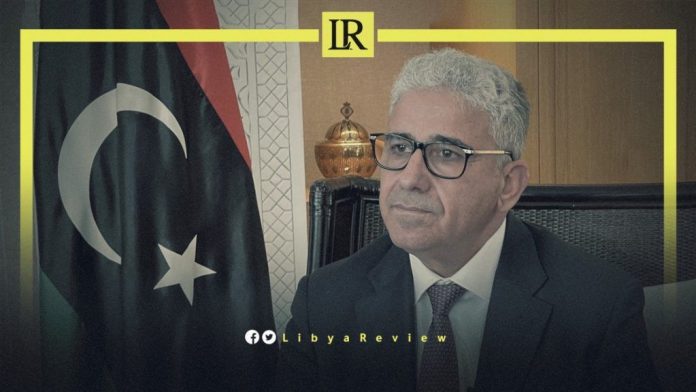 On Saturday, Libyan Prime Minister-designate, Fathi Bashagha affirmed that his government will "support the private sector because it is capable of developing the national economy."
This came during his inauguration of the introductory conference on public policies, economy, investment, and finance in Libya under the slogan "Towards a solid future identity for the national economy."
Delegations from the chambers of commerce of Sebha, Zintan, Gharbia, Tripoli, Murzuq, Derna, Al-Bayda, and Misrata attended the conference.
During the event, which was held in Benghazi, Bashagha stressed the need to "activate the role of the private sector and improve the banking sector to advance the economy."
He also referred to the "grave challenges facing Libya in light of the economic crises the whole world is witnessing. As well as the continuing state of economic stagnation that threatens Libya."
Last month, Bashagha asked the country's tax authority to transfer revenues to it, instead of the Tripoli-based Government of National Unity (GNU).
The move came days after the GNU Prime Minister, Abdel-Hamid Dbaiba said his government "was not responsible for any financial arrangements made by Bashagha's government."
Tax revenues are the second largest source of income for Libya's state budget, after petroleum.
Last week, Bashagha's government stressed its keenness to "protect the safety of civilians and the preservation of the security and stability of Libya." It clarified that it "would not initiate any military actions or practice any form of violence."
It also accused the GNU of political and military escalation. "The outgoing government obstructs any peaceful political process and aborts all attempts to hold elections, all in order to remain in office."
Libya has been in chaos since a NATO-backed uprising toppled longtime leader Muammar Gaddafi in 2011. The county has for years been split between rival administrations, each backed by various militias and foreign governments.
The current stalemate grew out of the failure to hold elections in December, and the refusal of Prime Minister Dbaiba to step down. In response, the country's eastern-based Parliament appointed Bashagha, who has for months sought to install his government in Tripoli.
Tensions have been rising for months in Libya as the two Prime Ministers vie for power; rising fears of renewed conflict two years after a landmark truce.
Notably, fighting between armed groups has been more common in and around Tripoli. As forces aligned with Dbaiba further consolidate their control over the capital.