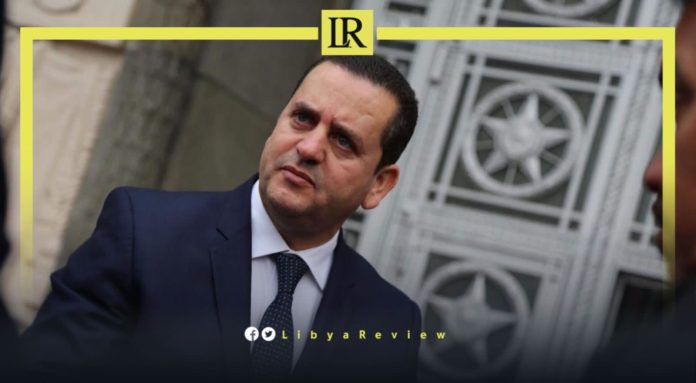 The former Libyan Foreign Minister and the President of Libyan Future Party, Abdel-Hadi Al-Hwaij announced that an Italian delegation has arrived in Benghazi, eastern Libya. The delegation is being led by the former Head of the Senate Foreign Affairs Committee, to hold talks on the migration crisis.
Al-Hwaij told the Libyan News Agency (LANA), that journalists and media professionals were also present among the delegation. This included Michael Angels the author of the book 'The Scream', which highlights the suffering of African immigrants, and the phenomenon of selling people and putting them into wars in the Libyan west.
"The west of Libya suffers from chaos, while the eastern region hasn't recorded a single case of the sale of human beings, or the departure of illegal migrant boats," Al-Hwaij claimed.
"This is clear evidence of the presence of the Libyan National Army (LNA), the Libyan government, and the police and security agencies that protect the borders, uphold the law, and take into account international human rights standards," he explained.
In September, Brigadier-General, Rafi' Al-Barghathi, Head of the Anti-Illegal Immigration Agency in the eastern region, said that the Government of National Unity (GNU) led by Abdel-Hamid Dbaiba cut off financial support to the agency.
During an interview with Russia's Sputnik news agency, Al-Barghathi said the eastern region has witnessed an increase in the number of immigrants from Chad, Ethiopia, Sudan, Chad, and Egypt.
The Agency in the eastern region works with the support of the LNA, in the absence of financial support from the GNU. "All the shelter centers are doing their job to the fullest, but the Dbaiba government cut off all capabilities, and did not provide any financial or moral support to the device," he added.
On 10 February 2022, the Libyan Parliament announced the unanimous appointment of Fathi Bashagha as the new Prime Minister. But Dbaiba warned that the appointment of a new interim government could lead to war and chaos in the country. He renewed his pledge to only hand power over to an elected government.
Libya is a major transit point for migrants, many from African countries, who are seeking better opportunities in Europe.