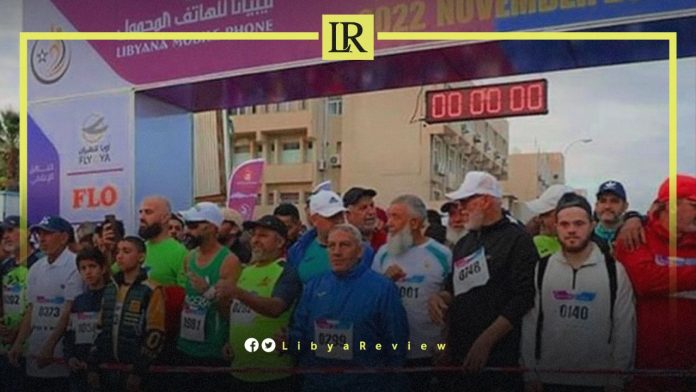 Tripoli's Half Marathon has set off in its fifth edition on Saturday morning, with the participation of more than 2,500 runners of different ages, under the slogan "We compete for peace."

The event was sponsored by the Libyana Mobile Company, in addition to a number of public and private institutions.

The Head of the organizing committee of the marathon, Abdel-Hamid Shbeit said that the 21 km marathon started from Mitiga roundabout on the Shatt Road, passing through the Equestrian field in Abu Sitta, Al Sha'ab Port, and Abu Laila Tower, to reach the People's Hall roundabout.

Shbeit explained that the participants were from Libya, Tunisia, Algeria, Morocco, Nigeria, Turkey, the Philippines, and Japan. It is also managed by 70 observers.

"We have allocated prizes for the winners of all categories, as the champion of the race will receive 5,500 dinars, the second-placed winner will receive 4,500 dinars, and 3,500 dinars will go to the third-placed winner. Additionally, all three will receive a complimentary flight ticket to Turkey, provided by the Fly Oya Company," he said.

Prizes will also be given to high achievers of all ages, including round-trip tickets to Tunisia, cellphones, sports apparel, various coupons from international stores, and sports watches.

Participants are divided into a number of age groups:

The first category is from 15 to 25 years old
The second category is from 26 to 35 years old
The third category is from 36 to 45 years old
The fourth category is from 46 to 55 years old
The fifth category is from 56 to 65 years old
The sixth category is over 66 years old.