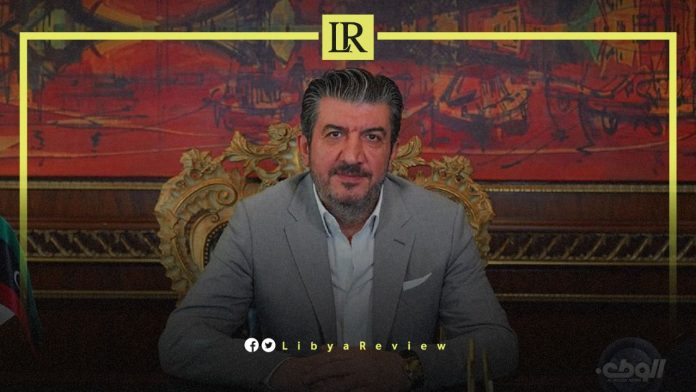 On Saturday, Turkish conglomerate, Karanfil Group announced that it will inaugurate the first Libyan-Turkish Hospital in the city of Misrata on 28 November.

The first Turkish-built hospital in Libya boasts a raft of expert physicians and healthcare professionals from Turkey, and will offer quality medical care with its state-of-the-art diagnostic and treatment services.

The 120-bed hospital has 13 polyclinics, four operating rooms, nine emergency beds, and a fully equipped ambulance service. As well as general, cardiovascular, neo-natal, and coronary intensive care units.

"The project will improve access to healthcare services in Libya, and provide much-needed care to thousands," Murtaza Karanfil, Head of the company, said in press statements on Saturday.

"Through commercial partnerships and investments, Turkish entrepreneurs continue to make significant contributions to development efforts in Libya," the statement added.

In the first phase, the hospital will offer services including cardiovascular surgery, cardiology, orthopaedics and traumatology, neurosurgery, general surgery, obstetrics, internal medicine, paediatric health and diseases, infectious diseases, anaesthesia and reanimation, otolaryngology, radiology, nutrition and diet, and emergency and ambulance facilities.

The hospital has a closed area of 5,200 square meters, with 13 clinics and four operating rooms. In addition to a garage that can accommodate 60 cars.

Other departments such as urology, dermatology and cosmetology, plastic surgery, and paediatric surgery will be opened in the second phase.

Notably, Libya's healthcare system was struggling even before the COVID-19 pandemic, which has only exacerbated the situation. Hospitals and clinics have also been destroyed by continuous fighting over the years. Water and electricity shortages in medical centres are also common, reducing the quality of care. The system continues to be under-resourced.

More than a million people in Libya have acute health needs. Half of the health facilities that were operational in 2019, are no longer functioning due to the security situation, and lack of government funding.

38% of the 500,000 migrants and internally displaced Libyans have reported facing challenges accessing healthcare.

There is a severe shortage of life-saving medicine and supplies. Médecins Sans Frontières (MSF) has expressed particular concern for vulnerable people with pre-existing conditions, internally displaced people, and migrants and refugees in detention centres and urban areas across Libya. These groups often live in overcrowded conditions with poor access to water and hygiene.