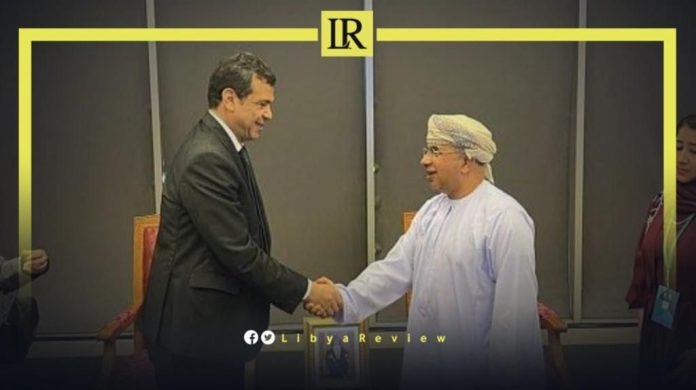 Deputy Prime Minister of the Libya Government of National Unity (GNU), and Minister of Health-designate Ramadan Abu Jinnah met with the Minister of Health of the Sultanate of Oman, Hilal bin Ali Al Sabti. The meeting came on the sidelines of the third ministerial conference on antimicrobial resistance, in the Omani capital, Muscat.
During their meeting, the two ministers discussed a number of projects and priorities of common interest in the healthcare sector.
Al Sabti stressed the importance of strengthening bilateral relations, especially in the health sector. He also emphasised the importance of cooperation in training medical personnel, and collaboration between research centers.
On Saturday, a member of the Libyan Parliament, Talal Al-Maihoub said that all agreements signed by the Prime Minister of the GNU, Abdel-Hamid Dbaiba "are illegitimate because the government's mandate has expired."
In press statements, Al-Maihoub confirmed that "any concessions that the GNU gave or agreements it signed without parliamentary approval are illegal and cannot be implemented."
The Libyan lawmaker called on the countries that "have signed agreements with Dbaiba's government to respect Libya's sovereignty," adding that "such steps are illegal and rejected by Parliament, which withdrew confidence from the GNU."
In July, Libyan Parliament Speaker, Ageela Saleh said that the GNU had expired and lacked legitimacy, arguing that "its existence is a fait accompli rather than being based on a legal basis."
Meanwhile, the European Union's High Representative for Foreign Affairs and Security Policy Josep Borrell has recently said that the MoU signed by Turkey and Libya in 2019 violates the sovereign rights of third countries.
"The MoU does not accord with the UN Convention on the Law of the Sea (UNCLOS) and cannot generate legal consequences for third countries," Borrell replied to New Democracy MEP Manolis Kefaloyiannis.
Regarding the recent agreement between Libya and Turkey to drill for hydrocarbons in the Mediterranean, Borrell urged Turkey to avoid actions that undermine regional stability.