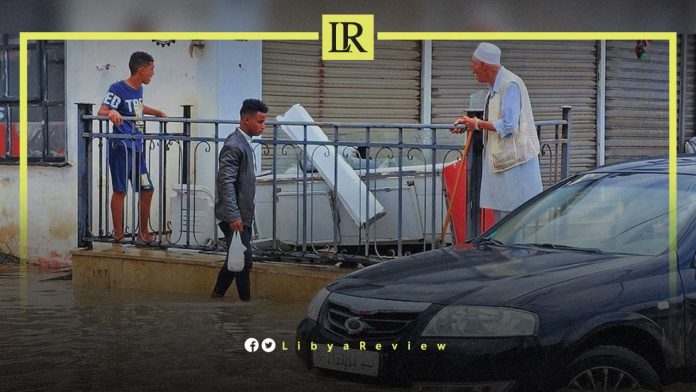 At least two people died as a result of torrential rains, which hit the northwestern Libyan city of Gharyan over the last 24 hours, local media reported on Monday.
According to the press reports, the two men were found in their vehicle, after it was swept away by water in a ditch in the center of the city.
The mayor of Gharyan, Yusuf Badiri, announced that the Red Crescent took medical and legal measures for the two corpses, declared a state of emergency, and suspended studies in all educational institutions due to the high level of rainfall registered in the last hours.
According to local press, the Gharyan emergency services received several reports that citizens remained stuck when passing through the main Jadu road to the city.
Tripoli was hit by heavy rains on Sunday morning, leading to flooding of the main roads and disruption of schools in different cities
The Tripoli Security Directorate announced that it was taking over the towing of cars that broke down, due to the flooding
The Traffic Affairs Office stressed the need to take precautions. The National Meteorological Centre said northern Libya would experience heavy rain and thunderstorms.
In February, Libya's National Oil Corporation (NOC) announced that it had halted exports from six ports due to bad weather conditions.
Last month, the NOC announced that the country's revenues from oil and gas exports reached more than $21.5 billion in 2021, the highest level in five years.
Since the 1970's, Libya, which sits on the largest known oil reserves in Africa, has been heavily dependent on revenues from its hydrocarbon exports.
However, in a decade of violence since the 2011 revolt that overthrew and killed long-time leader Muammar Gaddafi, armed groups have frequently blockaded or damaged oil installations. The shutdowns have forced the NOC to declare force majeure, a legal move allowing it to free itself from contractual obligations in light of factors beyond its control.