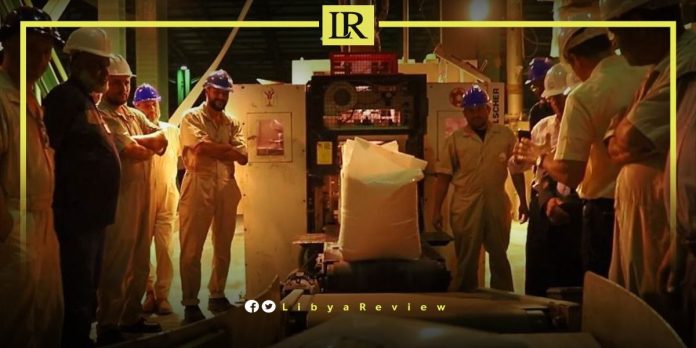 On Monday, Libya's National Oil Corporation (NOC) gave permission to start operating the ethylene plant of the Ras Lanuf Oil and Gas Processing Company (RASCO), after a hiatus of more than 10 years. It is the largest plant in North Africa for the production of petrochemicals.
The Chairman and members of the Board of Directors praised the efforts made by the company's management and employees, to restart operations. They stressed that the operating steps "should be carried out in accordance with the procedures and requirements of process safety, leading to the integrated production stage."
For its part, RASCO confirmed that "all stages of operations are carried out step by step and gradually, in accordance with procedures and requirements for safety of operations, up to the production stage."
The company indicated that it "had reached this important and advanced stage of the plan to restart the complex, which was launched in 2019, despite the force majeure, exceptional and difficult circumstances, and campaigns of distortion, skepticism, and frustration."
The ethylene plant is considered one of the most important petrochemical plants, it was designed using Stone Webster technology, with a design capacity of 330,000 metric tons per year of ethylene.
It was inaugurated on 15 April 1987, by a Yugoslav company, and operations were handed over to the Ras Lanuf Company in 1992.
Earlier this month, the Exploration Department of the NOC held a technical meeting with officials of Suncor Energy Inc. to discuss ways to boost cooperation.
During the meeting, the Libyan officials discussed the possibility of the Canadian company resuming its exploration activity in Libya.
They also reviewed the company's oil and gas exploration activities over the last two years, and the action plan that it hopes to implement in 2023.
The meeting was attended by Suncor's Exploration Department Director, and the General Manager of the company's branch in Libya.
Following the meeting, a workshop was held to review the company's exploration activity and its plans to increase investments in Libya.
The Exploration & Production business at Suncor has significant onshore acreage holdings in Libya, held via Exploration and Production Sharing Agreements (EPSAs).