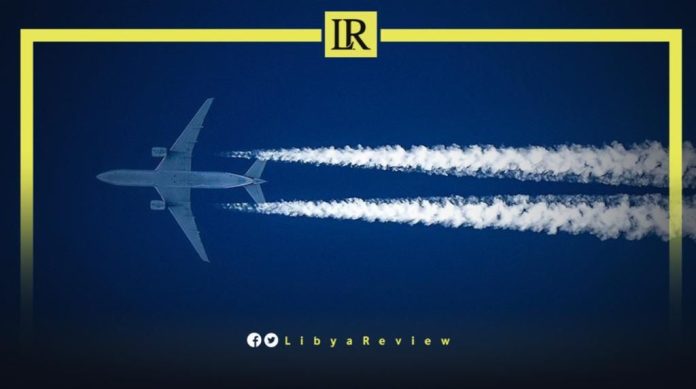 On Thursday, a Libyan aircraft en route from Istanbul to Tripoli, was forced to make an emergency landing at the international airport of Iraklio on the Greek island of Crete.
According to Cretapost.gr, the airport was placed on temporary alert when the Libyan plane sent out a distress signal while heading south of the island.
It added that the aircraft sent the signal after a passenger fainted, asking for permission to land in Iraklio.
The passenger was disembarked, and transferred to hospital.
In April, Libyan Airlines resumed flights between Benina International Airport in Benghazi and Istanbul International Airport, with two flights per week. Flights between Libya's eastern region, and Turkey had been suspended for seven years.
On Tuesday, Ryanair's Chief Executive, Michael O'Leary said that Europe's largest airline by passenger numbers is in talks with authorities in Libya and Egypt, about operating flights to the countries for the first time.
Ryanair's only flights outside of Europe currently are to and from Morocco, Israel, and Jordan.
Its Hungary-based rival Wizz, which flies to Egypt and Morocco, has also been expanding aggressively into the Middle East, flying 36 routes from Abu Dhabi on its Wizz Air Abu Dhabi joint venture.
"We're talking to the Libyans and the Egyptians," O'Leary told a Eurocontrol event, without giving any more details.
Many neighbouring countries have resumed flights to Libya, such as Tunisia and Egypt, but the EU, save for Malta, is still suspending direct flights.
The EU imposed a ban on all Libyan airlines in European airspace in 2014, over safety concerns. This was after violent clashes erupted in the Libyan capital, Tripoli between rival armed groups, which led to the destruction of Tripoli International Airport.
In January 2022, the European Commission renewed its ban on all airlines from Libya. According to the European Commission's website, the decision was made due to safety and security concerns.
The European safety list of banned airlines included Afriqiyah Airways, Libyan Airlines, Buraq Air, Ghadames Air Transport, Global Aviation and Service Group, Air Libya, and Petro Air.
The seven Libyan airlines are among 115 companies around the world subject to an operating ban or operational restrictions within the EU. This is for failing to comply with international safety standards, according to the EU's Civil aviation.